9 [More] Adventure Sports Photographers You Need to Check Out
In my last post, I said that Adventure Photography doesn't get much attention; however, based on all of your feedback and reactions it seems I may have been mistaken. Perhaps it's just quiet attention? Regardless, I wanted to go ahead and compile a second list because, as I said in the first post (and as many of you pointed out) there were clearly some people missing.
This happened for a number of reasons, the most common being limited communication due to shoot schedules. But now, with a little more time for people to respond, I've been able to rectify the problem and include a lot of the great photographers that got left out the first time. So without further ado, here are nine more adventure sports photographers you should check out.
Forest Woodward
Forest Woodward is a photographer I really wanted to include on my first list, but thanks to his hectic travel schedule, I was unable to get in touch with him before the first post went live.
Once you've seen Forest's photos you'll immediately understand why he's here. His photos are an intoxicating testament to the allure of the outdoors and that primitive craving for adventure many of us seek in nature. Looking at his photos, you immediately feel motivated to go outside and get to living.
Matt Georges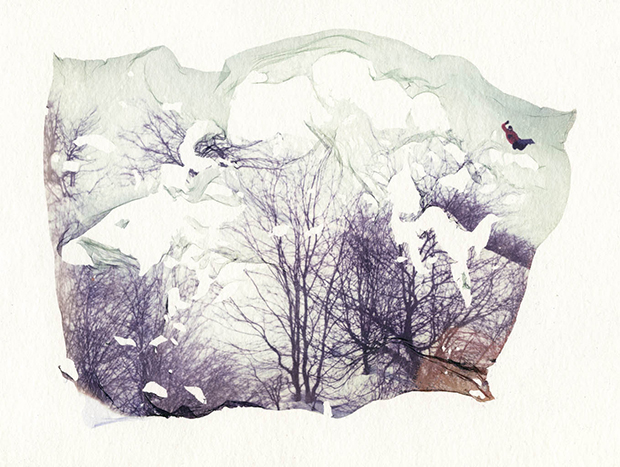 One of my personal favorite photographers, Matt Georges has been helping to elevate snowboarding photography for years now. Matt is somehow able to achieve what every photographer dreams of: marrying concept and framing with the perfect moment to capture a photo that is stunning and yet appears effortless.
His work is simultaneously beautiful and thrilling, thus perfectly capturing what it's like to venture out into the wilderness and tear down a mountain at break-neck speed.
Krystle Wright
There's a level of detail in Krystle Wright's work that goes beyond your eyes and engages your other senses. It provides a soundtrack and scent to her work, sometimes even a taste.
When you see the wind surfer carving across the ocean currents, you can taste the salt water being spewed into the air and hear the nearly deafening ocean breeze scraping your ear drums as you're pulled along the coast. Krystle's photos go beyond capturing a moment, the put you right in the midst of an experience.
Dan Carr
As cliché as it may sound, if you had to describe Dan Carr's work in one word, that word would likely be 'majestic.' I choose this description because his photos tend to have a very sleek and put-together quality to them, and yet he manages to capture this without sacrificing the honesty and integrity of the moment. Essentially, Dan captures the best of both worlds, and puts a lot of other photographers to shame in the process.
Grant Brittain
One of the best things about skateboarding is the legacy it's left as it's become a powerful force in modern culture. If you look back at the underground roots of the sport, there's a DIY aesthetic that's so pure in its intent and conviction that it's no wonder the spirit of skateboarding culture has infected so many aspects of society. From modern vernacular to design, skateboarding has become a powerful part of daily life in sometimes invisible ways.
What makes Grant Brittain such a great photographer is that he's easily able to convey this in very simple terms. It's something you can just feel in his photos. They go beyond showing you the lifestyle, they almost make you feel like you're part of it.
Keith Ladzinski
If you're looking for a keen eye with lots of experience, Keith Ladzinski is definitely your man. He's easily one of the most accomplished adventure photographers on this list. With dozens of magazine covers and commercial shoots under his belt, there's no shortage of amazing photos in his back catalog. Just try to look through his work and not get lost for hours in the gorgeous photos on display… seriously, try it.
Andy Wright
Andy Wright might be living the dream. He gets to travel to some of the most exotic and exciting locales on the planet with today's most talented athletes and capture them performing all sorts of insane stunts.
I'm pretty sure when my guidance counselor asked me what my dream job was in high school, that's what I described (or at least it's what I should have described). But Andy doesn't get to live this dream just because he's lucky. As someone who has been working since the early to mid-nineties, he has earned every bit of this dream through hard work and stunning results.
Cameron Baird
Cameron Baird wields a weapon that many stumble with when shooting sports or the outdoors, light. Light is of course the most critical aspects of photography, and yet, in Adventure Photography, it feels like it can sometimes play second fiddle to the subject matter or action being captured.
Perhaps this is because a lot of these are shot in broad daylight or well-lit tracks, but whatever the case may be, we're all lucky that Cameron is able to wield light in a way that takes his photos beyond the sport and creates a beautifully dynamic photo.
Jimmy Chin
You guys didn't think I'd leave Jimmy Chin off again did you? As much as I wanted to include him on the first list, I was unable to make it happen; but I knew when I went to put together the follow-up there was no way I could leave such a glaring omission again, especially with so many of you crying foul that he wasn't included the first time.
Of course, the public outcry was with good reason: when it comes to adventure photography there are few names better known than Jimmy Chin. Perhaps that's because he shares his love for the sports he shoots both behind the camera and beyond it. Jimmy is an ardent skier and climber, and it's probably because of that that he can capture the passion and exotic beauty of the adventures he shares with his fellow mountaineers and adventurers.
---
Image Credits: All photographs used with permission from photographers. Jimmy Chin and Cameron Baird's photos used with permission of photographer and RXR Sports. Header image by Krystle Wright.