Visual Supply Co Officially Releases the New VSCO Cam and VSCO Grid
Visual Supply Co has been teasing the release of its new VSCO Cam and Grid apps for a couple of weeks now, and the wait is finally over. Released yesterday as an entirely new (and entirely free) app, VSCO claims that the new iOS camera app yields images more "elegant" and "stunning" than have ever been possible out of a mobile platform before.

Like many of the camera apps of today, VSCO is built around filters, in this case dubbed presets. The app itself is free, and you'll get a set of nine presents that come along with it. Once you apply a preset, you can also adjust just how strongly that preset will affect your final image.
Those who would like even more customization options can visit the in-app store and purchase $1 packages containing any of over 40 of the "best presets on the market" inspired, most likely, by the company's experience with VSCO Film.
As with the previous VSCO Cam, the fun doesn't stop with presets. All of your standard editing options and more are available for your tweaking pleasure, including: exposure, saturation, grain, sharpness, shadows, highlights and more.
Other improvements are centered around the UI, which is very smooth. Browsing through your library can be done in one of several size grids, you can choose to view only photos that have been "edited" or "flagged," your photos' metadata is easily accessible, and you're even given the option to choose between all rights reserved copyright and any of the creative commons licenses — the app will apply that info to the metadata as well.
Here are a few sample photos: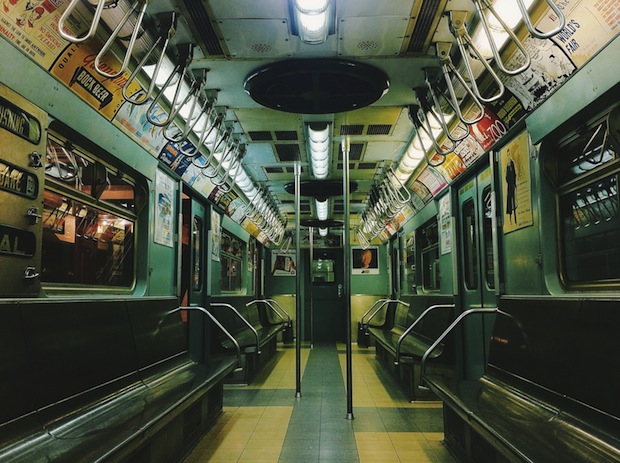 In addition to the new VSCO Cam, the company also released the previously-announced VSCO Grid. There's not much in way of new information there. The grid is a VSCO portfolio of sorts that will roll out slowly to those users who request a grid of their own.
Accessing those grids that are available (as well as a few app tutorials and walkthroughs) is done through the "Discover" option in the side panel. Requesting your own requires that you click the "Sign In" option, set up and account, and wait for an activation code, which will be sent when your grid is ready.
More info about the both apps can be found on VSCO's website. Or, if you're more of a hands-on kind of person, simply download the free app from the iTunes App Store, sign up to get your own Grid when the time comes, and have fun playing around with the app in the meantime.
Previous VSCO Cam users should keep in mind that this is not an update to their previous version. If you log into your old VSCO Cam you'll be greeted with a message that explains this, and a link that will guide you in transferring over your library from one app to the other.