Leica That Shot 'V-J Day in Times Square' Photo Fetches $150K at Auction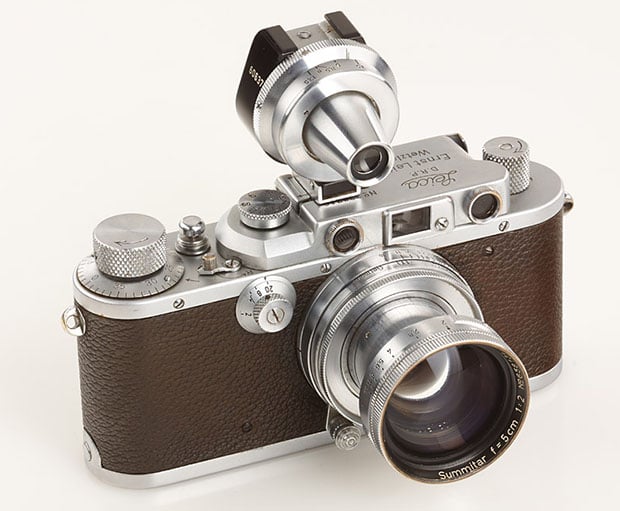 Next time a significant other bugs you about how much you spend on photo gear, remind them how much worse it could be if you were into vintage kit.
Such as the 1931 Leica IIIa shown above, owned by the great Alfred Eisenstaedt and used to shoot everything from his iconic V-J Day image of a sailor kissing a girl in Times Square to a portrait session with President Bill Clinton. The camera sold at Vienna auction house last weekend for 114,000 Euros, equivalent to $147,117.

Which makes it bargain compared with the stars of the auction, a gold-plated
Leica III
"Luxus" (with two gold-plated lenses) that sold for the equivalent of $682,366 and a
Leica M3
prototype that fetched $558,302.
Full results of the sale are available from auctioneer WestLicht Photographica, and what a cabinet of curiosities it is, with rarities ranging from a Hasselblad made for NASA to use on lunar missions ($43,400) to a Leica M6 blinged out for the King of Thailand ($17,000).
(via WestLicht Photographica via Imaging Resource)
---
Image credits: Photographs by WestLicht Photographica, Alfred Eisenstaedt