Mount July DSLR Lens Filters Will Be Like Instagram Filters for Your Camera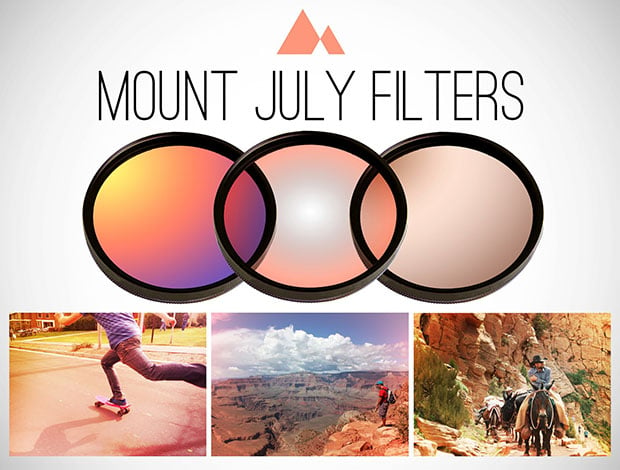 What would it look like if the retro filters found in smartphone camera apps were turned into a real filter you could slap onto the front of your lens? A couple of Stanford product design students think they have an answer.
Olivia Vagelos and Martin Bush have started a new camera filter brand called Mount July, which features the world's first multi-color, radially graduated filters.

Unlike traditional filters, which feature single colors and linear gradients, Mount July filters boast uniquely designed colorful patterns that can add both subtle and vibrant colors to your photos. What's more, you can even stack the filters and rotate them for even more color options.
The filters are built for universal use, and will be suitable for both digital and film photographers. They can even be used by filmmakers want to add a touch of color to their footage without having to work with the data in a video editing program.
Spec-wise, the filters will be created using high-quality multi-coated optical glass that doesn't sacrifice image quality for novelty. The ring of the filter is made of lightweight and durable aluminum, and will be compatible with all 58mm camera lenses (or 52mm lenses when using an included adapter).
Here are some sample photographs showing some examples of looks you can achieve using Mount July filters:
Vagelos and Bush are planning to launch the filters on Kickstarter at the end of this month, raising money through the platform in order to cover manufacturing costs. Once the filters begin hitting store shelves, they'll cost less than $30 apiece.
You'll likely be hearing much more about these filters within the next couple of weeks, but until then you can follow along with the project through Facebook, Instagram, Twitter, and Tumblr.