Adorable Photographs of Scottish Ponies Wearing Cardigan Sweaters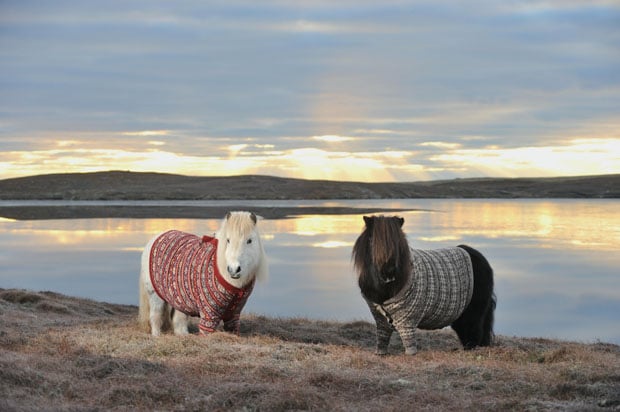 In order to drum up some interest amongst tourists, the national tourist board of Scotland recently conducted a lighthearted photo shoot involving a couple of Shetland ponies wearing eye-catching cardigans.
The ponies, named Fivla and Vitamin, pose peacefully in the gorgeous Scottish landscape while sporting their one-of-a-kind red and brown sweaters. The outfits were custom-crafted out of Shetland wool by a local knitter named Doreen Brown.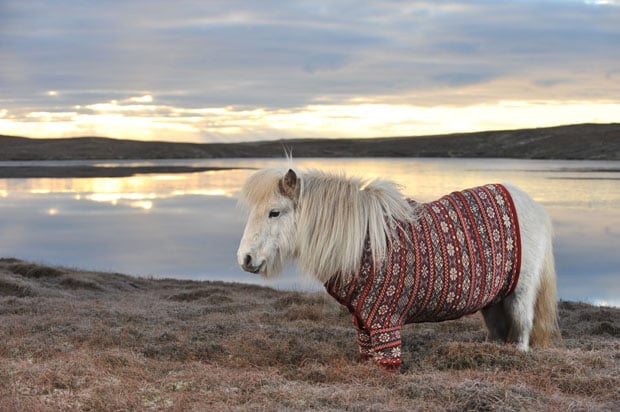 You can view the entire set of photographs in high-resolution over on the VisitScotland blog.
---
Image credits: Photographs by Rob McDougall/VisitScotland