The Most Popular Cameras and Settings for Reuters' 2012 Photos of the Year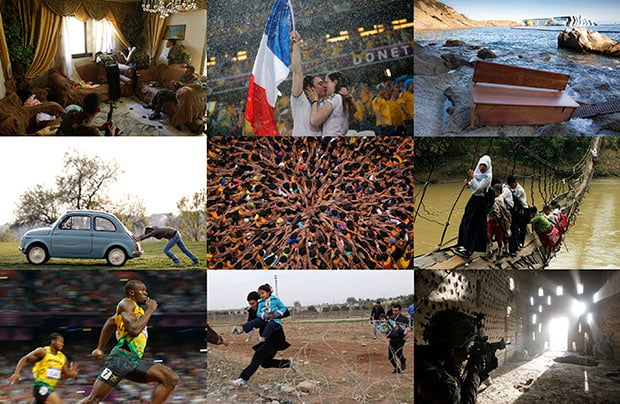 Reuters has published its list of the best photographs taken in 2012, a massive collection of 95 powerful images showing different events that have occurred around the globe over the past year. In addition to large photos, descriptions by the photographers, and the official captions, each image is also accompanied by information about the equipment and settings that were used to capture it.

Photography enthusiast and Reddit user
hallbuzz
decided to copy, paste, sort, and tally
all 95 EXIF data entries
, and
published a list
with the ranking of cameras, lenses, and settings used.
Another user named mathiasa then took that list and turned the data into a series of charts. They offer an interesting glimpse at how some of the most powerful photographs recently captured by photojournalists were snapped:
Cameras
Prime Lenses
Zoom Lenses
Shutter Speed
F-Stop
ISO
A single photograph captured using the most popular equipment and settings (for Reuters' top 95 photos of 2012) would be shot using a Canon 1D Mark IV with a 16-35mm lens attached, set at 1/320s, f/2.8, and ISO 200.
---
Update: mathiasa has released an updated series of charts here. We've updated the charts in this post with the new versions.
---
Image credits: Photographs by Reuters, charts by mathiasa