New Leaked Photos of the Retro Olympus OM-D Camera
New photos have emerged showing the retro OM-styled EM-5 Micro Four Thirds camera that Olympus is planning to unleash on the photo world. It's the first camera in a new OM-D line, and offers a beautiful old school SLR aesthetic. The image above, which looks like some kind of ad, reads,
A new digital SLR era is about to begin. Digital SLRs, which simply replaced film with an imaging device did not change significantly in terms of size, weight and user interface. The revolutionary, new mirrorless camera, the OM-D, has an exceptionally light and compact body. Its Electronic View Finder enables photographers to check the Art Filter effect, color temperature, and exposure levels in real-time. When shooting, you can instantly "create" a truly unique world and preserve it in exceptional quality. The "world" will be transformed from something you see to something you "take part" in.

The OM-D is a groundbreaking, new digital interchangeable lens camera perfect for people who want to "take part," "create," and "share."
You can see a higher-res version of the ad here.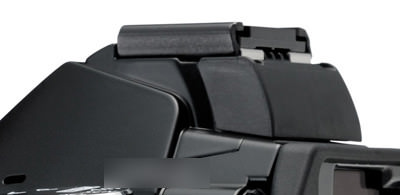 The camera is expected to offer 16-megapixels, ISO that goes up to 25,600, image stabilization, blazing fast autofocus, and 9fps continuous shooting. Expect to see an official announcement on February 8th.