More Than One Quarter of All Photos Now Taken with Smartphones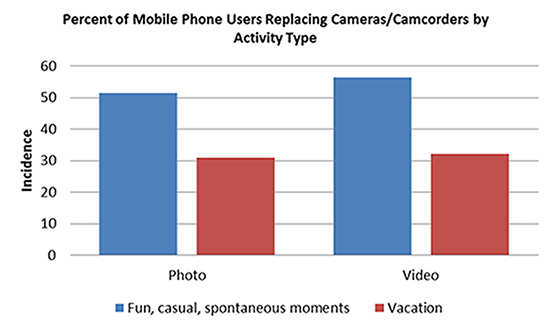 Smartphones are taking huge bites out of the compact camera market. A recent study by market research company NPD found that the percent of photographs taken with a smartphone has increased from 17% to 27% over the past year, while the share of photos taken with a dedicated camera has dropped from 52% to 44%. Senior imaging analyst Liz Cutting says,
There is no doubt that the smartphone is becoming 'good enough' much of the time; but thanks to mobile phones, more pictures are being taken than ever before. Consumers who use their mobile phones to take pictures and video were more likely to do so instead of their camera when capturing spontaneous moments, but for important events, single purpose cameras or camcorders are still largely the device of choice.
The point-and-shoot camera market is taking the brunt of the damage: during the first 11 months of 2011, the market lost 17% in units sold and 18% in revenue.
---
Image credit: Image by The NPD Group/Imaging Confluence Study 2011