Photo Exhibition Held at a Shipwreck 93-Feet Deep in the Ocean
Austrian photographer Andreas Franke chose an interesting photo exhibition location for his project "Vandenberg: Life Below the Surface": a shipwreck 93-feet underwater. It makes sense though — the project consists of photos Franke took of the wreck last year and subsequently turned into surreal composite photos containing people. The images, encased in 3mm thick plexiglass and mounted on stainless steel, were attached to the ship using magnets that don't damage the ship or affect the sea life.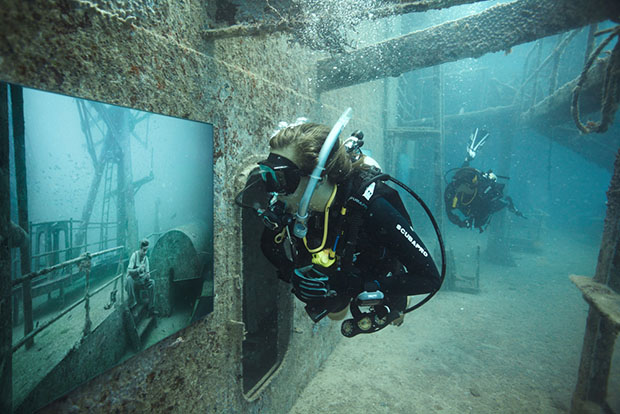 You can check out the photos in the series here.
---
Image credits: Photographs by staudinger + franke and used with permission