Zombie Attack Engagement Photos
Los Angeles-based photographer Amanda Rynda recently did an awesome engagement photo shoot with Juliana Park and Ben Lee, who wanted the photos to show them surviving a zombie attack. Needless to say, it turned out pretty epic.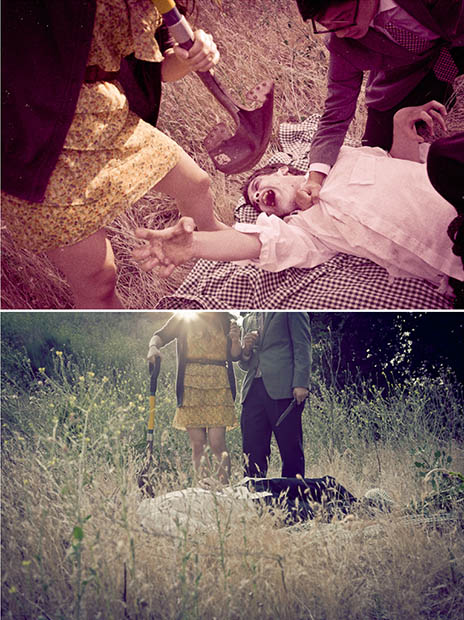 You can check out more of Rynda's work — including shots from the same session that don't include the zombie — in her gallery here.
---
Image credit: Photographs by Amanda Rynda and used with permission