Picattoo is a new service by INK361 that turns your Instagram photographs into temporary tattoos that you can decorate your body with.
Read more…
WhiteAlbum is a new app and service that wants to bring the fun of disposable camera photography to the world of smartphones. It's a camera app that doesn't let you review your photographs until they show up at your door in the form of prints.
Read more…
Sustainability is a big and important idea these days, and it's the one behind this new concept box design for DSLR cameras. It's clever packaging that has two uses: once the camera is safely transported to the owner, the box is taken apart and used as the owner's manual for the camera.
Read more…
Check out this clever little salt and pepper set: it's designed to look like 35mm rolls of Kodak and Fujifilm film. The yellow one is the "Film Salt Shaker," and the green one is the "Film Pepper Shaker."
Read more…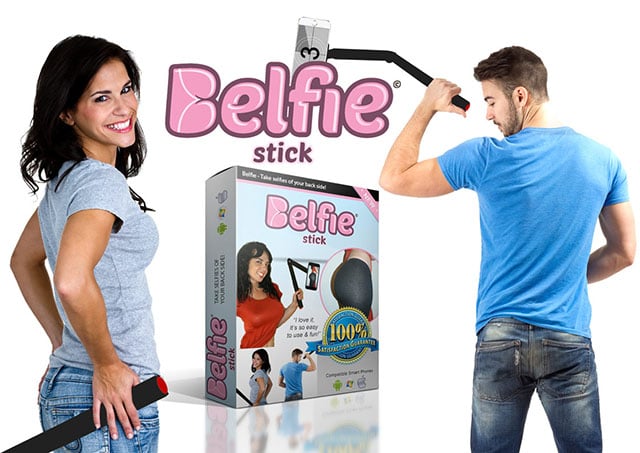 If you already can't stand the idea of a selfie stick existing, you may want to avert your eyes. The BelfieStick is a bizarre new device for "belfies," or backside selfies. It's like a selfie stick, except for the express purpose of photographing your butt.
Read more…
While working as a DJ for Paul McCartney's world tours, Chris Holmes would often be disappointed when his reflective outfits would ruin flash photographs by blowing it out with light. Then one day he had an epiphany: why not turn things around and use the photo-ruining clothing "for a greater purpose"?
He then came up with the idea of creating a line of hyper-reflective clothing for men. The garments are designed for people who want to keep their privacy and don't want to appear in photos, namely, celebrities.
Read more…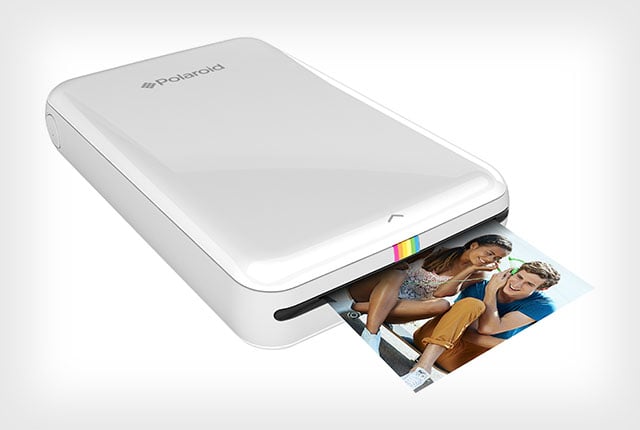 Polaroid has new ownership and fresh determination to make its well known brand great again. This week the company launched a couple of new products in two similar yet different markets: mobile printing and… dashcams.
Read more…
Canon today announced a new product called the Connect Station CS100. It's a system designed for storing, viewing, and sharing your digital photos and videos.
Read more…
San Francisco-based cycling team/brand Mash SF is selling a line of "Purist" water bottles that are inspired by the designs of classic film stocks. So far there's Kodachrome, Fuji Velvia, Ilford HP5, and Agfa Pro 200.
The bottles hold 22oz of liquid, have Moflo caps on top, and cost $10 each from the Mash SF store.