The new "Google Camera" app has gotten a lot of attention for its fancy fake-bokeh Lens Blur feature and its 50MP high-res Photo Spheres, but there's one feature that stands head and shoulders above the rest (okay, maybe we're exaggerating) and has gotten somewhat overlooked.
You see, Google Camera is also doing its best to help us win the war against that most unforgivable of smartphone video sins: Vertical Video. Read more…
Excessive Photoshopping has gotten a lot of press in recent years, and anti-Photoshop advocates might finally get what they've been seeking thanks to a new bill that just hit Congress. Read more…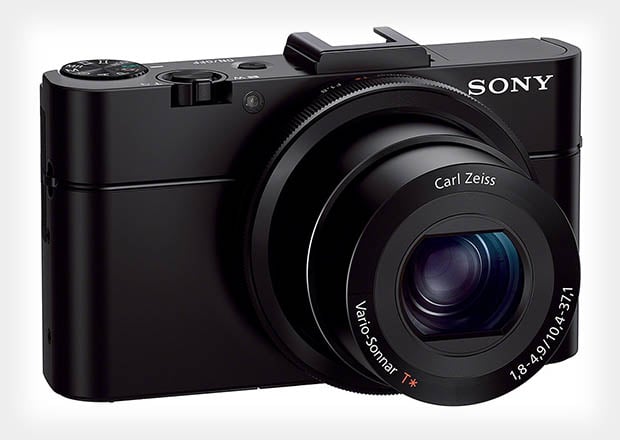 Sony's RX100 Mark II doesn't need much improving, but it doesn't look like Sony is resting on its laurels where this fantastic point-and-shoot is concerned. According to a new patent unearthed by Egami, Sony is wanting to attach a 28-100mm f/1.8-2.8 lens to the powerful pocket cam's successor. Read more…
The video above is going viral, and as soon as you watch it, you'll understand why. Filmed Thursday by a Vancouver man named Dwayne Stewart, it shows how a couple of Air Canada baggage handlers 'handled' the carry on luggage that had to be gate-checked because it wouldn't fit on the plane. Read more…
Last month, Samyang released a couple of teasers that many believed were leading to the announcement of the new logo and autofocus lenses. And while the new logo did make an appearance, the major AF update that people were expecting never came.
Now the company is teasing us yet again with an ad from their Facebook page that invites viewers to "join the journey to the next level of creativity." A journey that will apparently lead to "the second step of Samyang Optics in 2014″ and begins on April 28th. Read more…
Vice President Joe Biden made his first appearance on Instagram this Wednesday with shots including a "selfie" with President Obama, earning over 3,600 Likes within the first 27 minutes of posting.
As cameras get smaller, one of the places they can choose to save space is in the memory card department. A great case in point is the new Nikon 1 J4, which ditched standard SD cards in favor of their smaller micro counterparts.
The problem with this move is that microSD cards tend to be much slower than standard SD, but that might not be the case for too much longer thanks to Toshiba. Read more…