Central Iowa Boy Scout Troop No. 111 received a little more when they bargained for during their three-week road trip.
Benny Johnson of BuzzFeed visited seven different government buildings in Washington DC and attempted to take pictures from the sidewalks. The Department of Education was the only one at which he didn't run into issues with security guards.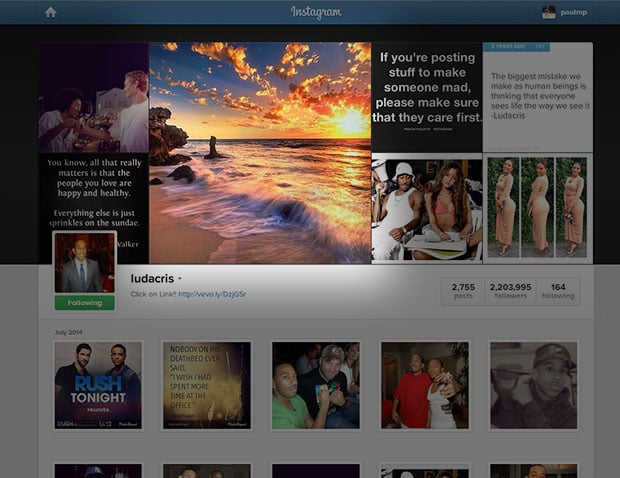 Instagram is a popular platform for celebrities to share photos of their lavish lifestyles, but it's also a social network in which many photos are published without permission and without credit to the original creator. Both of those things happened recently with an image posted by Ludacris.
Read more…
Earlier this year, a New York judge ruled that US search warrants applied to digital data, even if the data wasn't stored domestically. The ruling came about after Microsoft was asked to hand over the user information and contested the warrant because the info was stored on servers located in Dublin, Ireland.
In the ongoing battle to protect users's privacy, Microsoft has made their stance very clear. But so has the government with a brief filed last week. Read more…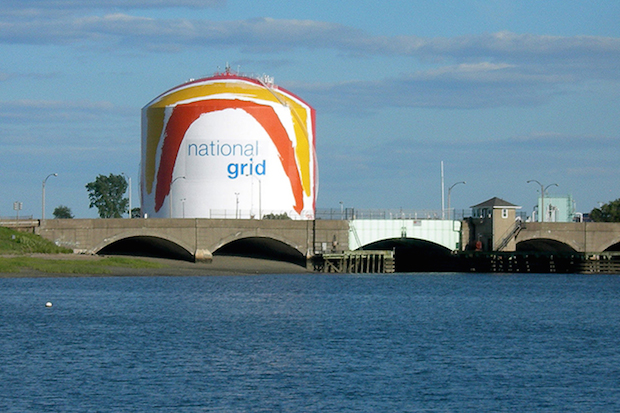 The American Civil Liberties Union is helping four individuals take the United States Government to court over something called the Suspicious Activity Reporting (SAR) Initiative.
The program has received wide criticism recently, led in large part by a photographer who made the FBI's suspicious activity list for taking pictures of a piece of public art called the Rainbow Swash. Read more…
Yesterday, the story of two DJI Phantom quadcopters endangering an NYPD helicopter made the rounds online. Initial reports claimed that the two 'drones' were flying right at the helicopter forcing the NYPD pilot to take evasive action before following the Phantoms back to their source and taking the RC pilots into custody.
The air traffic control recording and several statements from the pilots themselves, however, seem to run contrary to what the NYPD is claiming, making it look like the helicopter was never in danger and, in fact, chased down the pilots with no idea what to even charge them with. Read more…
Last weekend, following the Fourth of July festivities, we shared a wonderful video of a Florida fireworks show as seen by a drone recording from within the show, perilously close to the colorful explosives. It wasn't the only such video to air post-Independence Day, however.
Others, including the video above shot by Robert Hartline in Nashville, TN also received tens of thousands of hits and, as it turns out, a bit more attention than he bargained for… Hartline is now being investigated by the FAA. Read more…
Update: Initial reports that the 'drones' flew at the helicopter may not be entirely accurate. Click here to read our followup coverage.
---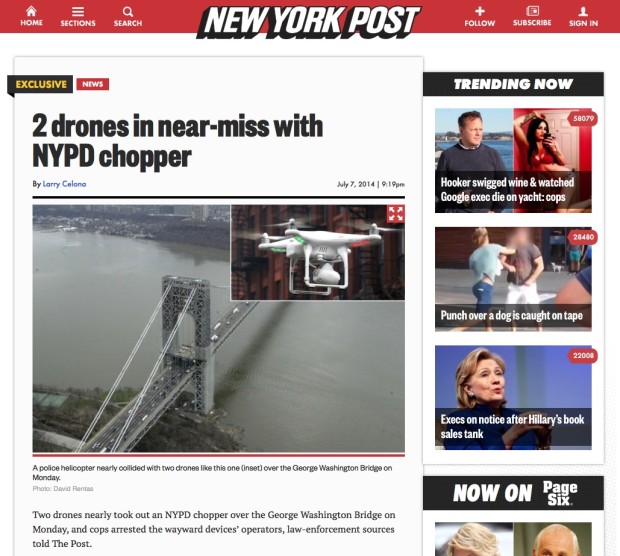 Earlier this week, two drones narrowly avoided a collision with a New York Police Department's helicopter just over the George Washington Bridge. It took aversion maneuvers by the quick-thinking helicopter pilot to ensure no collision took place. But just because there wasn't any critical harm done doesn't mean the individuals behind the reckless drones are getting off free. Read more…
John [Walmsley] has "been a freelance photographer since I left art school in 1968. I never earned more than £25k a year, and it fell to £10k a year recently." With "my income plummeting, five years ago my accountant said, 'either you give it up or you tackle it head on'." There is, says John, "no future unless we all fight back."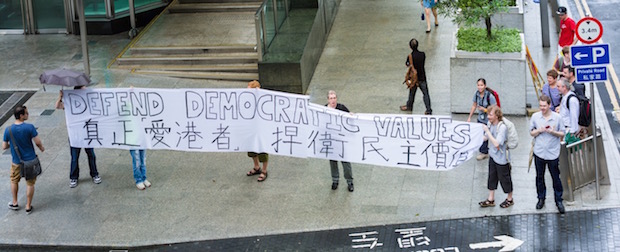 Recent reports claim that, in an effort to increase censorship, China has blocked Yahoo! photo sharing site Flickr alongside a number of other social media services. According to Greatfire.org, a group dedicated to keeping the Internet open for all, the site has been down since July 1st. Read more…