My experience photographing the world's largest gathering of camels... or was it photographers?
Kishor Krishnamoorthi · Dec 10, 2013 ·
20 Comments »
·
Last week, a video showing how a hyper-realistic iPad finger-painting of Morgan Freeman (inspired by this portrait by photographer Scott Gries) came together made the viral rounds faster than most. It had already earned its first million hits in the first 12 hours, and currently sits at almost 11.25 million. Read more…
It seems the Nikon engineers had some tricks up their sleeves when they put the D4 sensor inside the new Nikon Df, because while the sensor earned identical scores to the D4 in almost every category when DxOMark put it through its paces, the Df actually BEAT the D4 in the "low-light ISO" category.
But more than that, it beat EVERYBODY in that category, narrowly edging out the previous champion D3s to claim the number one low-light spot among DxOMark's rankings. Read more…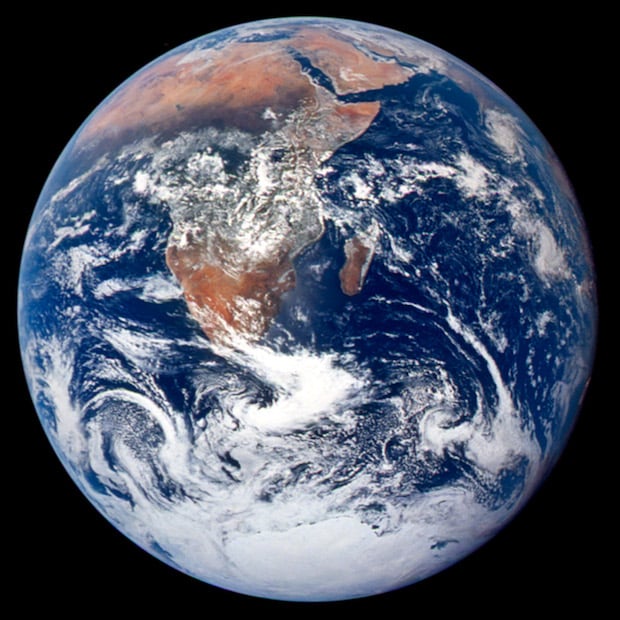 Backlighting can be all moody and subtle, but you can seldom go wrong with full-on, straight-behind illumination. Especially if your subject is the planet on which your family, friends and all of humanity happens to reside.
That's what the trio of Apollo 17 astronauts — and soon, the whole world — discovered 41 years and two days ago today. Navigating towards the moon on Dec. 7, 1972, the spacecraft had the sun behind it, providing a rare, fully illuminated view of the Earth. Read more…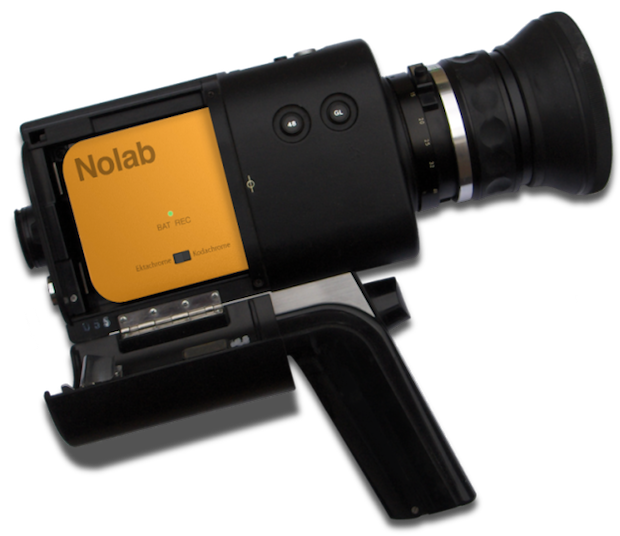 A lot of film people have deep connections to Super 8 cameras, once the medium of choice for everyone from film school students to porn directors. But it's getting harder and harder to actually use the things, as stocks of film cartridges dwindle.
To the rescue comes Nolab, a project to build a digital adapter that will allow any Super 8 camera to shoot 720p HD video. Read more…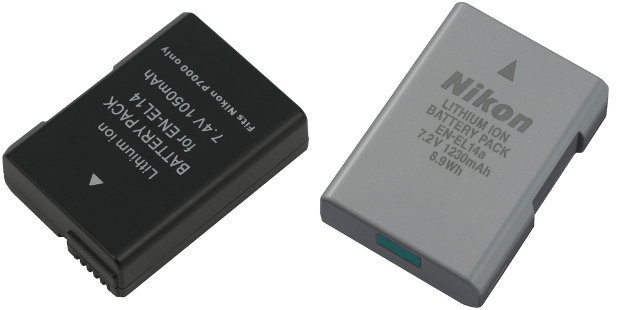 Nikon recently released a firmware update for its D3100, D3200, D5100, D5200, and P7700 cameras that maximized battery performance and allowed the camera to more accurately tell you how much charge you have left. But it seems there was an unintended (or maybe not so unintended) side-effect: third party batteries no longer work. Read more…
Okay, this video doesn't necessarily have much to do with photography, but we could think of no better way to wake you up on a Monday morning than by sharing this gorgeous footage of creamer being poured into a cup of coffee at 2,000 frames per second.
Just think of it as 2,000 captivating photos taken every second, from the moment the first droplet of creamer canon-balls into the cup, to the final moments of the video when the creamer is swirling and combining with the coffee in a tumultuous froth of white-on-black.
If you don't want a cup of coffee after this, we'll be shocked… I don't even drink coffee and I kind of want some.
(via The Phoblographer via Feature Shoot)
We introduced you to F-Stop Gear's 'Life in Focus' miniseries when it first debuted back in April. Since then, eight more inspirational episodes of the series have aired, and since we neglected to share them one by one over the last eight months, we thought we'd share them all here as a sort of motivational kick in the pants to end the year on. Read more…
The key to creating a good photo-based service is to fill a need that isn't being filled by any other app or website — a task increasingly difficult as more and more players enter the market. Still, once in a while someone stumbles on an idea that is just the right mix of concepts to create a service really worth your while, and Exposure seems to be just that. Read more…
A portrait is a powerful thing. Programs like Help Portrait — which is dedicated to spreading joy, inspiration and hope by taking portraits of people who have never had one taken before — are easy proof of this. But just in case you find yourself in need of more proof, the If Only for a Second portrait project is here to provide it. Read more…