$500 savings also includes a free Wooden Camera WC-142000 1/4-20 Shoe Mount.
B&H Photo is offering huge discounts of up to $600 on the Canon 7D.
It's not all that unusual to see deals on SanDisk storage, but the deals are quite a bit more discounted today than they have been in a long while. As part of their special Gold Box, Amazon is offering a number of impressive discounts on SD Cards, CF Cards, and even SSDs if you're looking to give your computer a solid performance upgrade. Read more…
If you're in the market for some new gear, be it bodies or glass, this weekend and the coming week hold some enticing deals. Both Sony and Zeiss are getting in on the action, so take a look below and see if either are up your alley. Read more…
We try to be very selective about the deals we post, and this is a great one! If you're a Fuji X-Mount owner and you've been wanting some quality prime glass, listen up, because you're not going to want to miss out. Read more…
If you've been waiting for a good deal before you stock up on some CF memory cards, that deal has arrived over at B&H Photo. Today only, you'll be able to get steep discounts on SanDisk Extreme and Extreme Pro CF cards. Read more…
If you've been thinking of swapping out your old DSLR for a more nimble mirrorless camera, but you just don't want to go through the hassle of selling your old kit and raising the necessary funds, Samsung has one hell of a deal for you.
On June 4th between the hours of 12pm and 6pm in Times Square, Samsung will GIVE you an NX30 for free if you're willing to hand over your DSLR (any DSLR) in exchange. Read more…
Today only, Amazon is giving away 900 free Amazon Coins (worth $9) for downloading 9 free photography Android apps. Ranging from camera apps to editing apps, the free bundle comes in at $17 worth of Android applications for nothing, plus Amazon Coins that are good for future downloads!
Read more…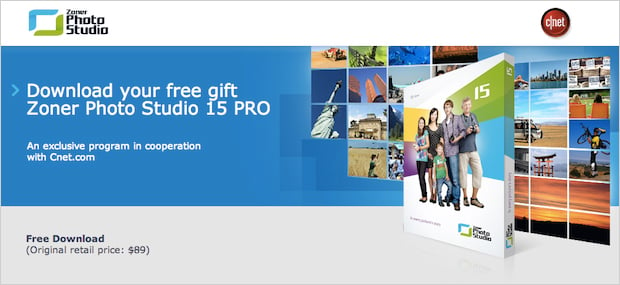 It's tough for photo editing and management suites to woo users away from the comfort and familiarity of Lightroom, but as it turns out, that can be a great thing for you! Case in point: check out today's deal/giveaway of Lightroom Alternative Zoner Photo Studio 15 PRO. Read more…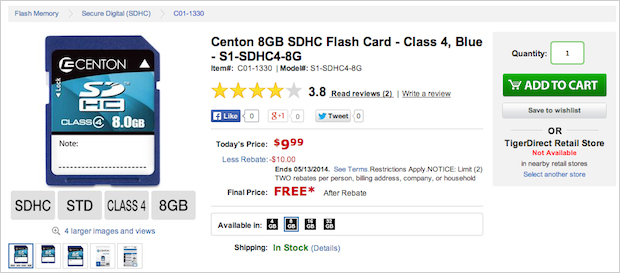 Here's something you don't get very often: something for nothing. TigerDirect is currently selling Centon 8GB SDHC Class 4 memory cards for, get this, zero dollars. All you have to do is fill out the mail-in rebate. Read more…