Posts Tagged 'weddingphotography'
But damn, do I love my job.
May 22, 2014 · Anne Almasy
·

44 Comments »

·
Wedding photography has grown exponentially over the past decade, and with that growth has come some new trends in weddings that weren't nearly as prevalent before. One of these is the 'first look,' the moment that the groom first sees the bride in her dress, and a moment that is quickly becoming a must-capture.
The above video, put together by B&H in collaboration with photographer Joe Buissink, shows just how to get the most out of this rising trend. Read more…
Dear Good Morning America,
I just watched your segment "Bride on a Budget," during which ABC's very own Ginger Zee gave listeners money-saving tips courtesy of her very own wedding coordinator.
First of all, a heartfelt congratulations to Ginger. Planning a wedding is very exciting and a bit overwhelming. I'm glad to see she spent money on a wedding planner to help her with her day. It's alway a good idea to use a professional with experience rather than leave the day in the hands of someone who doesn't know what he's doing, which is why I found this money-saving advice from Francesco-the-wedding-planner a little disturbing: Read more…
Ryan Brenizer is back again, talking through some more useful wedding photography knowledge with B&H. Last time Brenizer shared some tips on how to capture great engagement photographs; this time, he's sharing how to really define your style as a wedding photographer. Read more…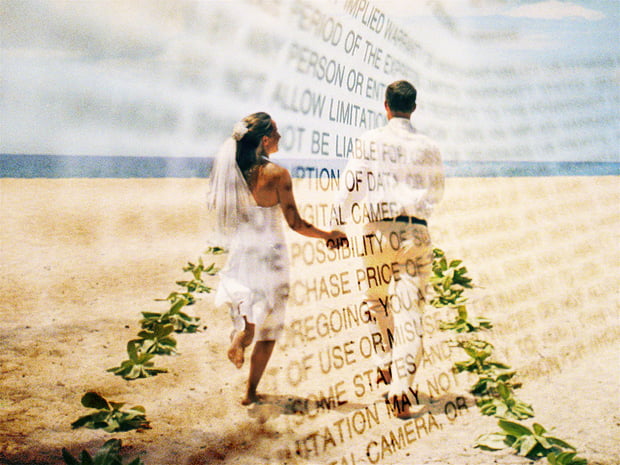 In the age of the Internet, with sites like Yelp often being the first stop for anybody looking for a service (say, photography) they've never used before, it's no surprise that pros are trying to keep their star ratings as high as possible.
What is surprising is the news that some photographers are keeping their reviews positive by threatening to sue anybody who writes something negative. Read more…
As part of a new campaign, Profoto has teamed up with photography pair Justin and Mary Marantz to create a twenty-part video series aimed at educating (and promoting) how best to capture the vital moments of a wedding using TTL lighting. Read more…
Within a few short days, thousands of photographers will descend en masse upon that neon playground known as Las Vegas for WPPI's annual conference and expo. The conference is held at the MGM Resort, or The Emerald City as I like to call it.
The MGM is located directly across the street from another resort featuring a fake skyline of New York complete with a fake Statue of Liberty. Across from that is a fake castle, down the road one way is a fake Egyptian Pyramid, and down the road the other way is a fake Eiffel Tower and volcano. Can you think of a better place for a photography convention?
Now, first time attendees of the conference can be a little overwhelmed, not just with the fakeness, but with all the things to do while at WPPI. You want to make the most of your time, and with so many options, you need a guide. So, in the interest of assuring that everyone has the best time possible, I've compiled my list of "Tips for Photographers Attending WPPI." Read more…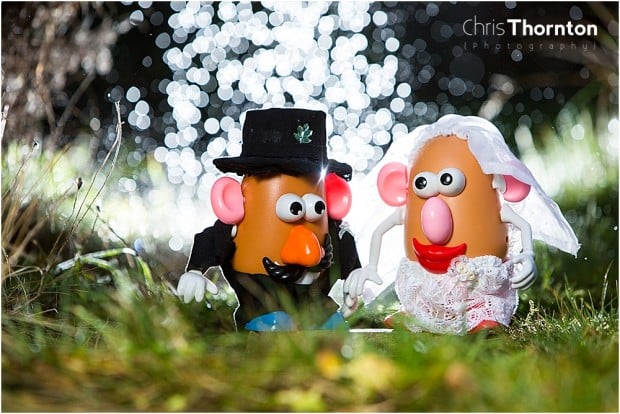 It can often be a challenge explaining to others what we do as photographers, whatever genre of work we may be in. But where we often struggle to explain our vocation to friends or family, in wedding photographer Chris Thornton's case, it was his 3-year-old son whose understanding of what his dad did as a wedding photographer wasn't quite pieced together.
And so, he decided to put his creativity and photographic abilities to use and do what any good father would do: he put it into terms his son would not only understand, but appreciate. Read more…
What is your perfect day? And when was the last time you had your perfect day? If you're like most photographers the answer to the first question may come out pretty easily (or not…), but the answer to the second…
That was the question that wedding photographer Jerry Ghionis once asked a fellow photographer, and when she heard the second part, it left her in tears. She couldn't remember her last perfect day, because she was so busy working and working and working at her career that she had forgotten to live the lifestyle she was hoping photography would offer. Read more…
If you type Wedding Photography into Google's Image Search, you'll be greeted by a flood of Pin-able fairytale wedding photographs for the traditional bride who wants the traditional white wedding where everything is perfect and there are no sitcom clap tracks.
But what if you're not the typical couple who wants the typical wedding? What if the best term to describe you is "badass" or simply "different"? Well, that's when you call Allebach Photography, a studio specializing in wedding photography the likes of which you won't see in ye olde bridal magazine… although you will see it in many a tattoo publication. Read more…