Posts Tagged 'walkthrough'
Creating a large format panoramic photograph of the world's premier "graffiti mecca."
May 05, 2014 · Jay Hirschfeld
·

2 Comments »

·
As a photographer, there is nothing more intriguing to me than the unknown. What's out there and where will it lead me on my next adventure under the stars?
Upon taking my first photo of the stars, I came to realize it wasn't even close to replicating what was in the skies above me. Nothing man-made will ever be perfect. There are always improvements to be made in the never-ending journey to replicate what nature has been producing for billions of years.
With practice, however, I was able to break down the physics behind capturing high quality star shots and start to produce some nice results. Over time, I've been able to perfect this recipe with actions and inputs in my camera; and, with words and knowledge, teaching others to capture this beauty on their own. With that in mind, here is my tutorial that will teach you how to take some awesome shots of the Milky Way and night sky. Read more…
Without a makeup artist at your disposal, even a great portrait can be ruined by shiny skin. So if you're looking through the results of your most recent portrait shoot and there's a lot of shine there, here's a fantastic tutorial that shows you how to get rid of it without making the photo look like it's been doctored. Read more…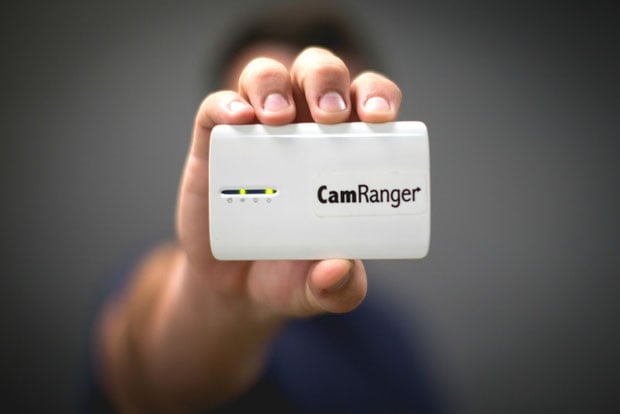 When I first heard of the CamRanger in October of 2012 in New York City at PhotoPlus Expo I was immediately intrigued.
I don't actually own a laptop, so tethering to an iPad tablet has been a long awaited process with trial and error. My first experience was with the Eye-Fi Wireless SD Card; a memory card you place in your camera, the card transmits a wireless signal and supposedly you connect to that signal source, boom, you're tethered. Except it didn't really work.
Read more…
In this tutorial I'd like to demonstrate that you don't need expensive studio flashes to create a complex scene with subtle lighting. I haven't yet seen anyone else do this quite the same way and there doesn't seem to be a name for it, so I named the process "zone lighting", a form of exposure blending by dividing the scene in different zones. But let's start with a little bit of background about the project and its concept.
Read more…
With the college football season winding down, I had the assignment of covering the last Texas A&M home game. The last game I was available to shoot was the second to last home game against Sam Houston State University. This game was just a week after A&M upset the Alabama Roll Tide in Alabama, and Johnny Manziel was instantly catapulted into the rare position of becoming a freshman Heisman finalist.
Read more…
Check out this portrait of the hip hop duo Insane Clown Posse by photographer Paul Mobley and digital artist Mike Campau. Can you tell how it was created?
Read more…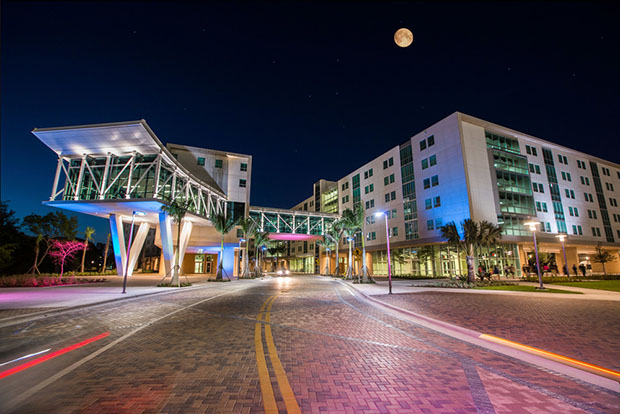 I had the opportunity to photograph the newest dormitory on the Florida International University campus a couple of nights ago and I thought I would share a little insight on the process of lighting such a large structure.
Read more…
I did my first surreal photoshoot with a model this past weekend. Here's a breakdown of the process from start to finish.
Read more…