Posts Tagged 'test'
Giving Lomography's Petzval lens the full Photo Geek treatment.
Jul 09, 2014 · Roger Cicala
·

19 Comments »

·
The video-capable medium format Pentax 645z boasts 76 weather seals that make it cold-resistant, dustproof and weather-resistant… but just how "dustproof" and "weather-resistant" are we talking here? Read more…
The DxO Mark verdict is finally in for the much-lauded Sony A7s, and as you might expect, it steals the low-light crown from the Nikon Df handily. The problem is, it seems to fall short of its main competition (the other two A7 cameras) in every other category. Read more…
So far, all of the Sony A7s high-ISO tests we've seen — from your standard static test to some beautiful production-level footage — have only shown the A7s. There have been no side-by-side comparisons to show if this really is outperforming the competition substantially, or if it only seems like it is.
Well, today that changes thanks to a short, Canon 5D Mark III vs. Sony A7s side-by-side comparison created by Den Lennie. Read more…
We've shown you the incredible low-light capabilities of Sony's 4K-capable A7s camera before. But for the most part, the previously-released tests were fairly static and didn't offer much in way of production-level footage.
EOS HD's Yosh Enatsu took note of this fact, and decided to put together an impressive production-level comparison to show you just how well this mirrorless beast can handle the dark. Read more…
A sharp, light and cheap option for mirrorless astrophotographers
Jun 04, 2014 · Ian Norman
·

24 Comments »

·
When it comes to testing, Lowepro gear doesn't have it easy. Earlier this year, Lowepro announced a new lineup of camera bags aimed at the traveling professional, and yesterday, they released a hard-to-watch video in which these bags are put to the test. Read more…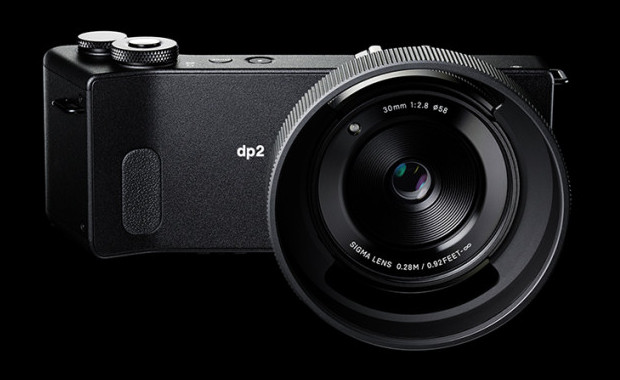 Sigma took a unique approach when it worked together with its sensor subsidiary, Foveon Inc., to build the newest version of Foveon sensor found in the DP Quattro camera.
Using technology that captures light simultaneously across three separate layers of sensors — one each for blue, red, and green — Sigma claims that, while smaller, the sensor is actually capable of out-resolving a 36-megapixel full frame sensor similar to those found in the Nikon D800E and Sony A7r. Read more…
Have you ever watched slow motion car crash tests and wondered how they go about capturing the imagery they do? Well, if you have, the above video might answer some of your questions.
Read more…
It's been a good weekend for Sony from a photography standpoint. First they manage to keep the new full-frame A7s E-Mount camera a secret until only two days before it was officially announced, and now the Experia Z2 has dethroned the Nokia 808 PureView in DxOMark Mobile's rankings. Read more…