Posts Tagged 'streetphotography'
A young woman was fatally stabbed last night after photographing homeless men holding offensive signs while begging in Hollywood.
Read more…
Street photographer Eric Kim recently found himself in New York, and on his last day there he visited Kane's Diner, a spot that all his NYC friends insisted he must go before he left. After a meal of steak, eggs and conversation with his friendly waiter, he decided he would get his courage up and ask the waiter if it would be ok to take his picture.
Fortunately for us, he was able to attach his GoPro to the hot shoe on his Ricoh GR and capture the entire experience — from momentary hesitation through impromptu photo shoot — in the above POV video. Read more…
Many photographers get nervous when the talk turns to street photography. There are step-by-step plans laid out for those who want to get over their fear of street photography, and entire articles dedicated to using telephoto lenses when taking candid street shots so you're less likely to invade someone's personal space even as you're photographing it.
But on the other side of this spectrum are photographers like Bruce Gilden and Eric Kim, who make no apologies about getting in their subjects' faces and practicing what might be called "invasive street photography." And if you've ever wondered where this cringe-worthy technique was invented, you need look no further than the above video of photographer Mark Cohen. Read more…
For their most recent international foray, the DigitalRev producers decided to send Kai, Lok and Alamby on a 36-hour trek across London to take photos. They were tasked with travelling to and photographing 10 of London's best known landmarks, using old film SLRs on day one, and digital cameras the next. Read more…
Photographing strangers can be a daunting proposition. It was one of the focuses of the workshops I held in NYC this past summer. What if they get mad, what if they yell at me, or what if they go completely psycho on me? Odds are, most people will simply say no pictures. Even the school of Bruce Gilden photographers have hardly been bothered with their "mugging style portrait."
Read more…
A short form bill was recently introduced into the Vermont House of Representatives that ought to have photographers curious, if not worried. That's because this particular bill seeks to "make it illegal to [photograph] a person without his or her consent … and distribute it," essentially outlawing most forms of public photography. Read more…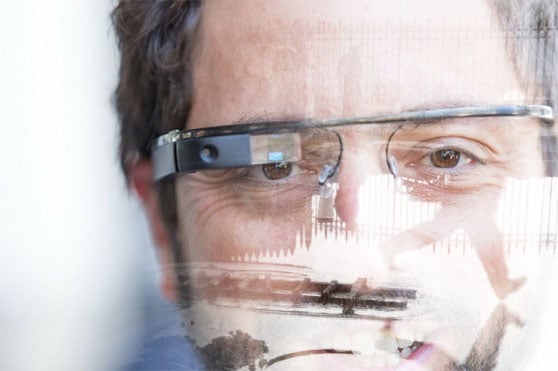 Google Glass has received a lot of criticism, particularly when it comes to privacy. Given the fact you can record video and take photos without people noticing, some could call it an opportunity for taking photos without permission. Now, in my spare time, I take photos with a particular interest in is Street Photography. Candid street photography is taking photos of any stranger without permission. Why is there this controversy over Glass when candid photography without permission is a growing genre of photography? That is my question.
Read more…
The rise of a plethora of fashion blogs has led, almost inevitably, to the rise of a style of fashion photography known as "street style." The all-access blogging medium gave photography enthusiasts who admired what legends like Bill Cunningham do a way to break into the industry and share both their opinions and pictures.
Over the past several years, however, the practice has exploded — much to the chagrin of big fashion editors and journalists who now have to deal with massive crowds of photogs outside of major fashion shows. GARAGE Magazine's Take My Picture is a short documentary that explores this explosion, and tries to offer both sides of the story. Read more…
Japanese photographer Satoki Nagata moved to Chicago in 1992 to document the city and its people. His background is in neuroscience (he has a PhD in the field), but his passion is creating intimate documentary photography projects in his city.
During a recent winter, Nagata decided to try his hand at using a flash for street photography at night. Instead of mounting his flash to his camera, however, he decided to use it off camera. Combined with the light rain and falling snow, the flash turned many of his photographs into abstract and surreal images that almost look as though he overlaid photographs of stars.
Read more…
Dutch photographers Thijs groot Wassink and Ruben Lundgren live in London and Beijing, and work together on photo projects as a duo known as WassinkLundgren. One of their collaborations is a set of street photographs shot on the sidewalks of Tokyo, Japan in 2009 and 2010. Titled Tokyo Tokyo, each of the pieces is a diptych showing the same "decisive moment" shot by both photographers at the same moment in time, and then arranged side by side.
Read more…