Posts Tagged 'sigma'
Nikon users with a thing for exceptional third party lenses rejoice, because pre-orders for the super-sharp Sigma 50mm f/1.4 DG HSM Art lens are finally shipping. Read more…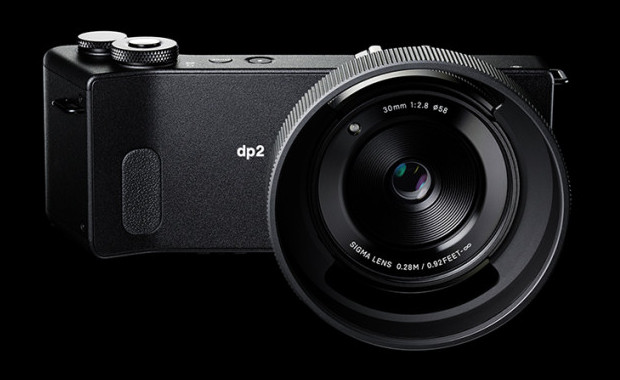 Sigma took a unique approach when it worked together with its sensor subsidiary, Foveon Inc., to build the newest version of Foveon sensor found in the DP Quattro camera.
Using technology that captures light simultaneously across three separate layers of sensors — one each for blue, red, and green — Sigma claims that, while smaller, the sensor is actually capable of out-resolving a 36-megapixel full frame sensor similar to those found in the Nikon D800E and Sony A7r. Read more…
Tony Northrup, an award-winning author and well-known reviewer of camera gear, recently put out a video that takes an interesting, in-depth look at how mirrorless camera companies might be fudging the specifications of mirrorless cameras to make them seem better than they are. Read more…
To put it lightly, Sigma's Art line has been a massive success — especially now that the impressive 50mm f/1.4 has joined its ranks — and it might be expanding even further before this year is out. Read more…
We have our own Sigma 50mm f/1.4 Art lens on the way for full review, but until then it's interesting to see what some of the big names in gear review are saying about this optical beast and how it compares to the Otus it was meant to compete with.
Today, one of the biggest of those reviewers, DxOMark, released the results of its tests — and news is good if you're planning to pick one of these beauties up. Read more…
In addition to actually announcing the much-praised 50mm f/1.4 Art lens last week, Sigma also revealed a useful unknown feature for the new 50, as well as some hardware updates for their entire glass line-up. Read more…
The first reviews have been clear: the Sigma 50mm f/1.4 Art series lens delivers quality on par with the exceptional $4,000 ZEISS 55mm f/1.4 Otus. That's no small feat, but just how impressive that fact was revolved entirely around what the company decided to price the lens. Well the answer is finally official, and it's going to blow some minds.
You'll be able to get Otus-quality PLUS autofocus for, get this, only $950! Read more…
Just days after publishing their glowing review of the Sigma 50mm f/1.4 Art series lens that ranked it leaps and bounds ahead of the Canon and Nikon competition, SLRgear finally got their hands on the ZEISS Otus for comparison.
And it seems ZEISS will have to work hard to justify the rumored price difference between those two lenses… Read more…
When Sigma announced their 50m f/1.4 DG HSM Art lens, they included some extremely dramatic statements. Not only did they say that they wanted to beat out Canon and Nikon, they intended to blow them out of the water, stating that they were aiming to make the lens as good, if not better, than the $4,000 Zeiss 55mm f/1.4 Otus Distagon T*.
Last month we shared a somewhat shady review of the lens, which came with plenty of skepticism, so today we're sharing with you a review from a much more reputable source, SLR Gear. Read more…
Rumors regarding the much-anticipated Sigma 50mm f/1.4 Art lens have been coming in hard and fast. Touted by Sigma itself as a ZEISS Otus competitor, people are not just interested in seeing if it can perform on that level, but in how much that kind of performance will cost. If it's far enough below the Otus' substantial $4K price tag it's safe to say it will fly off shelves.
So far all we've had is estimates and speculation, but today, Sigma's official dealer in Belarus, Sigma.by, has actually posted a price. We still recommend you take this with a grain of salt, but the price posted by Sigma Bielorussia is an insanely affordable $790! Read it for yourself on the Sigma Bielorrusia page here (translated here).
We have no more info than that, but keep checking back and we'll be sure to update you just as soon as official pricing and availability are announced.
(via Sigma Rumors via sonyalpharumors)