Posts Tagged 'sanfrancisco'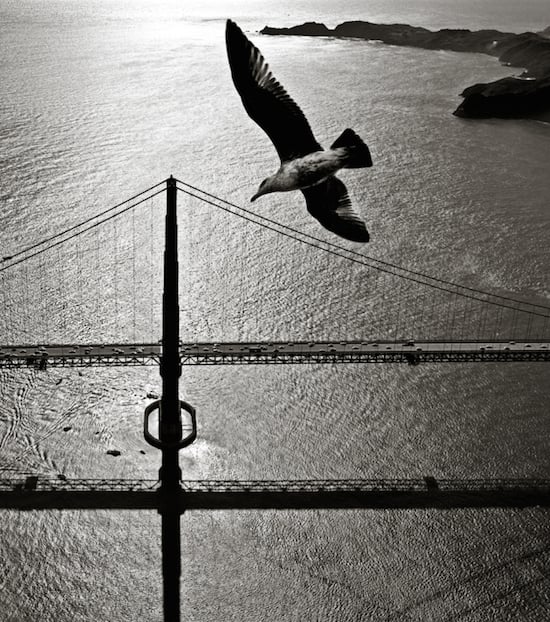 Editor's Note: Part two of Rfotofolio's interview with San Francisco photographer Fred Lyon Read more…
Editor's note: In early February Rfotofolio had the pleasure of talking to photographer Fred Lyon. We are honored to share the first of two interviews with this photographic master.
Read more…
Here's a pretty fascinating little story of two men with cameras being in the same place at around the same time, over half a century ago. One of the men was Alfred Hitchcock.
The story began over at the vintage photography blog Shorpy, where a member named Ron Yungul submitted the above photograph. It was captured by his late father on the hills of San Francisco in 1957.
Read more…
Firefighters in Mission Bay, San Francisco found themselves taking on raging five-alarm inferno on Tuesday when a $227 million apartment development caught fire. The time-lapse above shows just how close the fire came to spreading to adjacent buildings or the nearby Financial District, held off by 150 skilled firefighters putting their lives in danger. Read more…
If the major photography awards had a "service to mankind" category, the front-runner at this point would have to be #noshittyphotos, an inventive new project that aims to eliminate lousy vacation photos by telling tourists exactly where to stand to get a good shot of major attractions. Read more…
There's something inspirational about watching a seasoned photographer work at his craft — whether it's a studio photog who molds light to his will or a street photographer whose demeanor and results both scream professionalism.
Jack Simon falls under the latter of those categories, and in the video above, fellow street photographer Eric Kim takes us behind the scenes with Simon as he walks the streets of San Francisco. Read more…
It's not a proper beginning to the week if you don't get at least one awesome time-lapse in your system. Okay, maybe we made that rule up just now, but regardless this one is well worth the three minutes of your time it demands. Read more…
Yesterday a young boy named Miles, better known now as Batkid, inspired the world and probably became the most photographed child on Earth, if only for a day. You see 5-year-old Miles has been battling Acute Lymphoblastic Leukemia since he was 20 months old, and when the Make-a-Wish foundation asked him what his wish was, he said he wanted to be Batman.
Well, you don't tell a 5-year-old no, and so the Bay Area Make-a-Wish foundation and 12,000 volunteers set to work turning San Francisco into Gotham city, and making sure that everyone who ran across this story today would break down into uncontrollable tears of joy… Read more…
San Francisco-based interactive artist and freelance creative Ivan Cash recently had a neat idea: go out on the streets of San Francisco and ask random people to share the story behind the most recent photo on their phone (note: there is one racy photo and a few curse words dropped by some of the interviewees). Read more…