Posts Tagged 'rumor'
Nikon will reportedly announce a special version of the D810 full frame DSLR next week that's designed specifically for astrophotography.
Read more…
The Canon 5D Mark III was first announced back in March 2012, so it should be due for a replacement soon. There are some interesting new rumors swirling around regarding what that successor might look like. If they are accurate, then Canon may be planning not one, but three DSLRs as followups to the 5D Mark III.
Read more…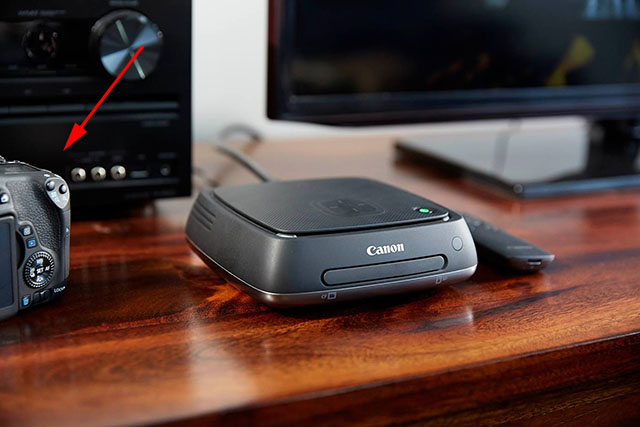 Do you recognize the DSLR seen in the photograph above? Reader Florian Feuchtner spotted the camera in a Connect Station product photo posted to Canon Austria's Facebook page yesterday. What's strange is that the design doesn't seem to match the backsides of any current Canon DSLR.
Read more…
In the past several years, there have been quite a few mentions of modular camera designs that split sensors, screens, and bodies of cameras into separate, replaceable parts. Today is the first time we've heard of a completely modular lens system.
A recently published Nikon patent appears to show just that: a lens that is assembled by connecting a number of circular pieces to form a complete barrel.
Read more…
Planning to purchase a Nikon AF-S Nikkor 300mm f/4D lens? You might want to hold off for now: Nikon is rumored to have a replacement to that lens ready for a near-future launch.
Read more…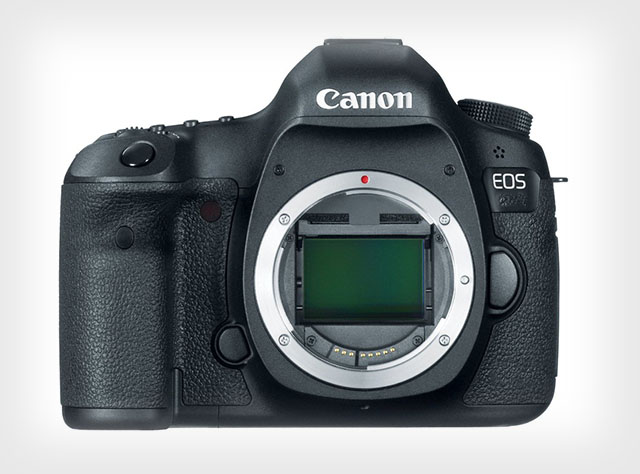 Canon will be launching a new high megapixel DSLR sometime in 2015. The camera will reportedly offer a resolution of somewhere around 50 megapixels, and the body shape will not be of the EOS-1 style with a built-in vertical grip.
Read more…
Ever since the Nikon 1 Series mirrorless cameras were announced with their 2.7x crop factor sensor, Nikon shooters have been waiting for a mirrorless camera with a larger sensor. The wait may soon be coming to an end.
A newly discovered Japanese patent shows that Nikon may be planning quite a jump in sensor size for its mirrorless cameras: from 2.7x crop to full frame.
Read more…
Canon and Nikon DSLRs have traditionally been neck and neck in terms of feature sets, but one thing that Canon has offered since the T4i in 2012 is a full-fledged touchscreen interface.
There's good news for Nikon shooters, though: the gap is set to close in the very near future. Nikon's new D5500 will reportedly be announced in January 2015, and the camera will feature a touchscreen LCD.
Read more…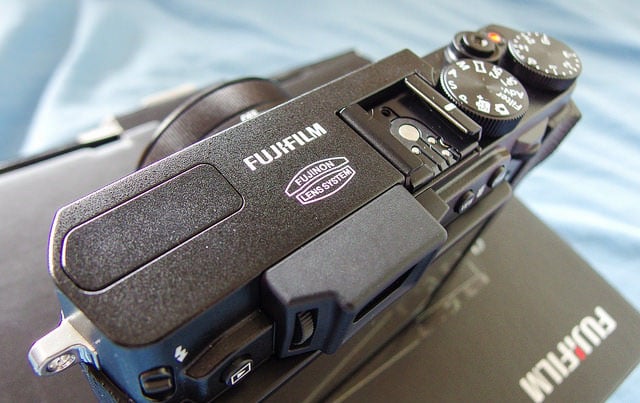 If you're a professional photographer using Fujifilm camera equipment and have been envious of Canon and Nikon's professional service departments, take heart: you may soon have top tier support and services starting next year.
Read more…
When popular digital cameras are replaced with followup versions, photographers generally expect to see an improved sensor in the list of specifications. That may not be true with Olympus' followup to its well-regarded E-M5 mirrorless camera: the upcoming camera will reportedly pack the exact same sensor as its predecessor.
Read more…