Posts Tagged 'recovery'
The dark world of heroin addiction has been the subject of award-winning photography before — LIFE magazine photographer Bill Eppridge's gripping photo essay about two heroin addicts is as enthralling now as it ever was — but photographer Graham MacIndoe's series is different… because he was both the photographer and the subject. Read more…
Almost 25 years later, the country of Romania is still in the midst of a difficult transformation from one of the region's hardest dictatorships to a modern European nation. A transformation that photographer Tamas Dezso masterfully captures in his series Notes for an Epilogue. Read more…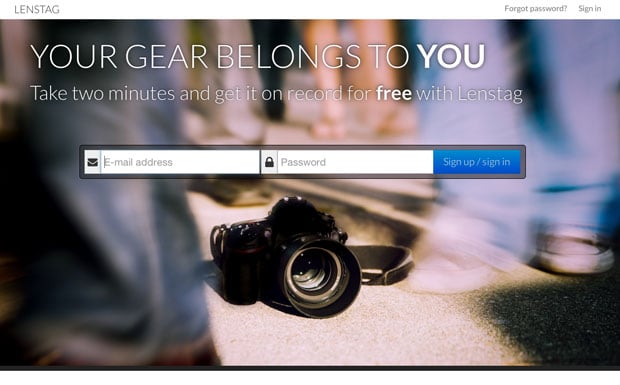 Camera equipment has long been attractive to the eyes of thieves. After all, it's generally portable, pricey, and a piece of cake to sell through channels such as Craigslist. In Northern California, robbers have begun targeting photojournalists at gunpoint in order to snatch their gear.
Developer Trevor Sehrer, a Google engineer by day, has been working on a website that aims to help combat the theft of photography gear. It's called Lenstag, and is an online equipment registry that makes it easier to report and track stolen cameras and lenses.
Read more…
PTSD, or Post-Traumatic Stress Disorder, is a serious problem that affect a huge percentage of war veterans. A condition once associated most strongly with Vietnam War veterans, the Afghanistan and Iraq war have brought the condition back into the public eye with a vengeance.
According to the National Institute of Health, the VA estimates that approximately 31% of Vietnam vets, 10% of Desert Storm vets, 11% of Afghanistan vets and 20% of Iraq war veterans are affected. And while photography has been used to great effect to document PTSD in the past, one nurse at the VA in Palo Alto, California is using it to help treat veterans with the condition. Read more…
Sunday morning: time to survey the damage from last night's party. As I walked around the apartment picking up empty beer bottles and cups, wiping up spills, and putting the furniture back, I remember having a distinct feeling that something was amiss. A quick survey of the apartment, and it hits me. My DSLR was missing.
Even as I frantically searched every nook and cranny of the apartment I knew the answer: someone had stolen my camera.
Read more…
There's an abandoned McDonalds in California that's stuffed with 48,000 pounds of 70mm tape. These tapes contain never-before-seen ultra-high-res photographs of the moon shot by the Lunar Orbiter project 40 years ago. Rather than ship the film back to Earth, scientists decided to scan them on the spaceship, beam them back losslessly, and then record the data onto magnetic tape. Not wanting to reveal the precision of its spy satellites, the US government decided to mark the images as classified.
Read more…
If you've ever deleted a photo by accident you probably already know about applications like DiskDigger that can go in and recover the image from the electronic beyond. This can come in really handy when an overzealous clicking finger accidentally erases several worthwhile pictures from your hard drive. Up until now, however, there was no way to perform the same search and rescue on your mobile device. Fortunately, DiskDigger for Android changes that. Read more…
Here's a useful idea related to the memory card recovery tutorial we shared yesterday: if you're ever confronted by someone who forces you to delete your photos (and our magical photographers' rights gray card doesn't work), go ahead and delete them! What most people don't know is that deleted photos can easily be recovered afterward. Even photos on a memory card that's formatted and completely wiped can usually be restored.
Read more…
Last night my pastor emailed me telling me that he had accidentally deleted an entire folder of photographs off his Sony compact camera, and that Sony's technical support informed him that it would cost $200-300 for them to recover the photos. After I got a hold of the memory card, I checked some of the recovery programs I've used in the past, but discovered that they now require paid licenses to actual do recovery (though analysis is free). I then stumbled across PhotoRec, a free and open source command-line application that's bundled with TestDisk, something I've successfully used to regain access to inaccessible external hard drives.
In this post I'm going to show you how you can use PhotoRec to recover your photos if you've accidentally deleted them or formatted your memory card.
Read more…