Posts Tagged 'prints'
German photographer Michel Lamoller has created an incredible series of photo collages that depict subjects melting into their environment.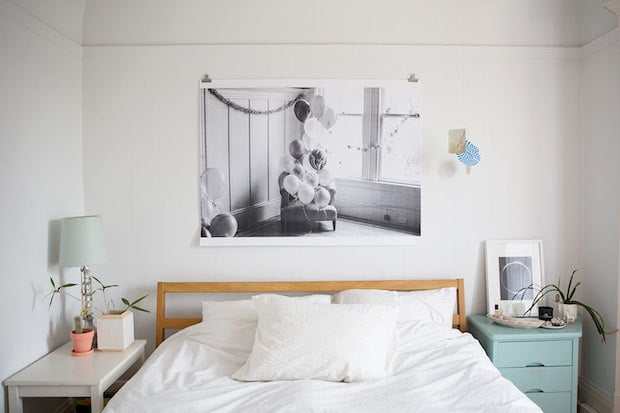 Earlier today, Photojojo announced its latest endeavor called "Engineer Prints." Sold under the tagline, "your photos, human-sized," Engineer Prints offer a unique, inexpensive way to bring your digital images into the real world… in a big way. Read more…
Getty Images caught no end of flack for allowing anyone to embed much of their archives for free, but their business plan going forward doesn't just include sharing images for free. The company wants to make a more permanent mark on your life as well, and they're doing it by letting you buy prints of award-winning photographs from their archive through a new service at Photos.com. Read more…
By now you're very familiar with the story of Eliza O'Neill and how the photo community has come together to try and spread the word and help fund her cure. But we're not done yet! Starting today, some big names in photography are teaming up with SmugMug to sell prints and help make sure this little girl lives on to see many more happy and healthy birthdays. Read more…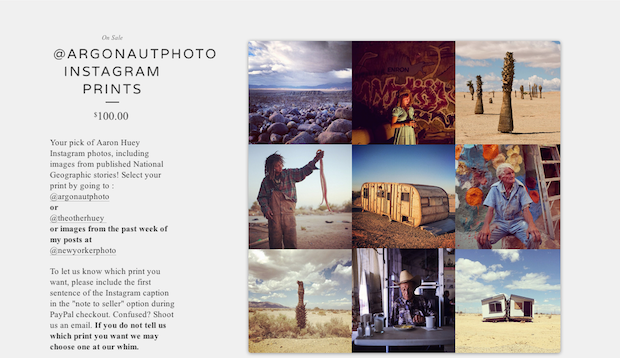 National Geographic photographer Aaron Huey made $10K selling prints on Instagram earlier this week, but it wasn't because he needed the money. The incredibly talented photog wants to bring the joy of prints to a whole new generation because, in his own words, "Prints make the world a better place. Period." Read more…
As photographers, we have to opportunity to change the world and impact it for the better. It sounds romanticized more often than it sounds like a reality, but it's true. If you'd like proof of this, look no further than a new project cheekily named National Geometric. Read more…
Photography is one of the most powerful ways that ecological messages are transmitted. Photo series of landfills show us the issues we need to address, while beautiful landscape photography shows us what we should strive to preserve. But a UK company called Co2ncience is going a step further.
They're actually merging eco-friendliness with photography in a very tangible way, by being the world's first (by their estimation) to turn recycled plastic bottles into wall art. Read more…
Looking to secure its life in the world via Kickstarter is a new product called LifePrint: a small, social, app enabled wireless photo printer that is trying to re-introduce the smartphone generation to the magic of holding a print in your hand. Read more…
Still think Instagram isn't for you? If you're a professional photographer, you might want to reconsider, because there's some serious marketing potential there among the poorly exposed sunset pics and photos of cats lounging in strange places.
Brooklyn-based photographer Daniel Arnold all but proved this a couple of days ago when he made over $15,000 selling prints over Instagram in a single day. Read more…
A new app called 'Flag' is exploding on Kickstarter today, and it's based on a very simple premise. The app will print and mail you museum quality, 220 gsm prints of 20 photos per month absolutely free… just as long as you allow them to place advertisements on the usually-blank back side of the photo.
That's it: no catch, no shipping charges, nothing. For now, you have to live in the US, but they hope to expand out soon. Read more…