Posts Tagged 'printing'
We told you about the Postagram app/service by Sincerely all the way back in 2011 when it first made landfall. Using the free app, users could select photos, pay $1, and have them slapped onto a postcard and sent to whomever they chose.
Now, with help from a few companies that are eager to get their brand in front of your eyes, Postagram is adding the ability to send free, advertiser sponsored post cards that won't cost you a thing. Read more…
When the company CanvasPop puts a customer's photo onto, well, canvas, they often wind up with a bunch of scraps that they have to throw away. Not only are there excess pieces that have been cut off during the wrapping process, but sometimes entire prints don't make it through quality assurance and have to be tossed.
In a fit of philanthropic brilliance, the company realized that this is a waste and decided to put the excess canvas to some positive use. That's how they came up with the Remade Wallet: cool looking canvas wallets that CanvasPop now makes and sells, donating the profits to charity. Read more…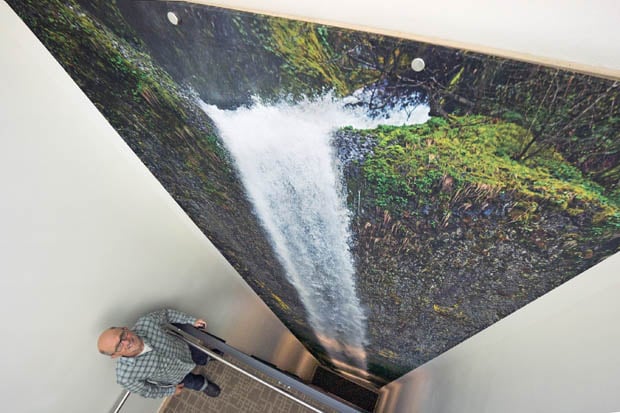 It's fun to print big, but when a client recently asked me to create an image more than four stories tall I have to admit it was really outside of my usual perspective.
Read more…
Latte art is something that's often the subject of photographs, but have you ever seen an latte artwork that is a photograph?
A coffee business over in Taiwan recently came up with the idea of providing a unique product to customers by having photographs of their faces printed directly onto the foam of the coffee they're ordering!
Read more…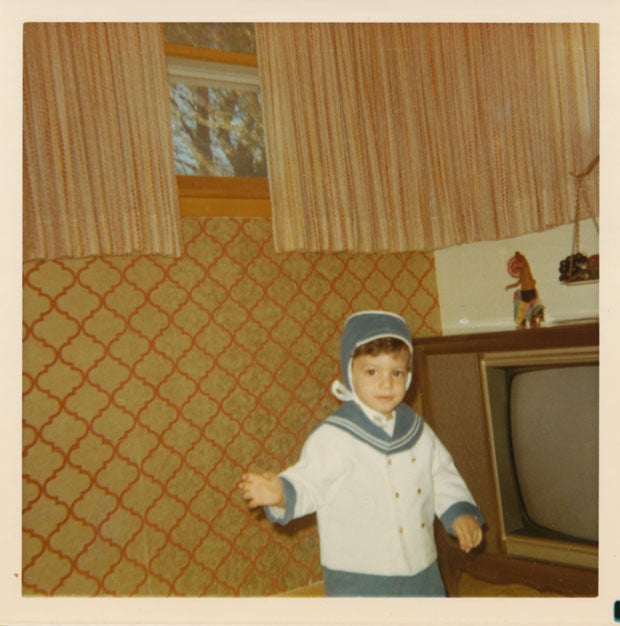 Having hundreds of thousands of images categorized, tagged and sorted on a computer is a wonderful thing. It makes all the non-photo-related chores that used to go along with the art of photography many times simpler and sometimes even automated. Instead of labeling and filing away into plastic sleeves, fighting off dust and taking up space in your closet, we now batch name, drag into a "folder" and easily back up onto an external drive for redundancy (or maybe even that ambiguous cloud we all have heard so much about).
Storing your images digitally is certainly convenient, but it may prove detrimental in the long run.
Read more…
Photo printing services are popping up all the time these days. This makes sense: as the number of photos we take increase exponentially, more and more companies are attempting to save them from falling unnoticed into digital oblivion.
One such company is Piccolo, a small two-employee start-up with an interesting premise: the photos you make an effort to share are the ones worth printing. And it's around this premise that Piccolo has built its fully-automatic service. Read more…
The Pantone Color Matching System is a standardized way for printers to make sure that they're all using the same color without having to constantly get in touch with one another. Each color is classified by name and number and given its own swatch for good measure.
In his new photo series The Pantone Project, photographer Paul Octavious is taking that system out of the world of swatches and into the world at large. His self-proclaimed mission is to "match all the Pantone colors to things I find in everyday life." Read more…
A bit of clever thinking from San Francisco Instructables member Amanda Ghassei has produced some really creative 3D-printed images from nothing but old photographs.
Printed using an Objet Connex 500, Ghassei's creations are still meant to be viewed in 2D, but are textured to create an interesting silhouette effect.
In order to properly view them, they must be backlit with a diffuse light. Images used for printing were first converted to black and white, and according to Ghassei, "each individual greyscale pixel value of an image to thickness," which effectively allows for the printing of any greyscale image. Read more…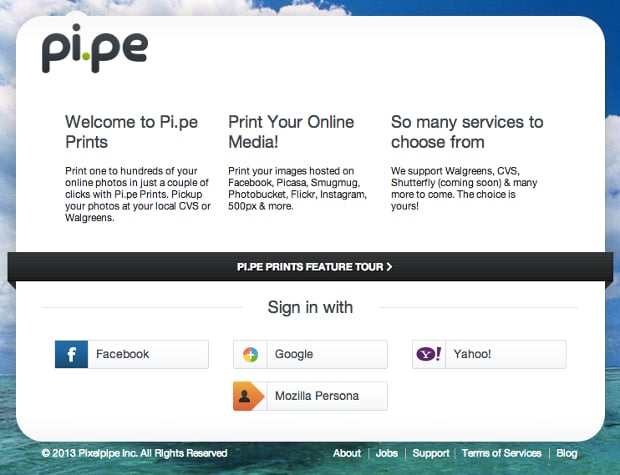 Pi.pe is a file synching service that came about as a way to move photos and other media between the may cloud storage and sharing services out there. In the year or so since it launched, over 50 million files have passed through Pi.pe's servers as users took advantage of the service to backup, transfer and share thousands of photos. And now, we can add "print" to that list. Read more…