Posts Tagged 'portraits'
German photographer Michel Lamoller has created an incredible series of photo collages that depict subjects melting into their environment.
John Wilhelm, a 44-year-old IT director and father of three girls has used his passion for photography and digital photo manipulation to create a strange, eclectic and downright adorable series of photographs. While there is no singular theme to this collection, the series depicts his growing family getting themselves into some crazy, albeit fictional situations.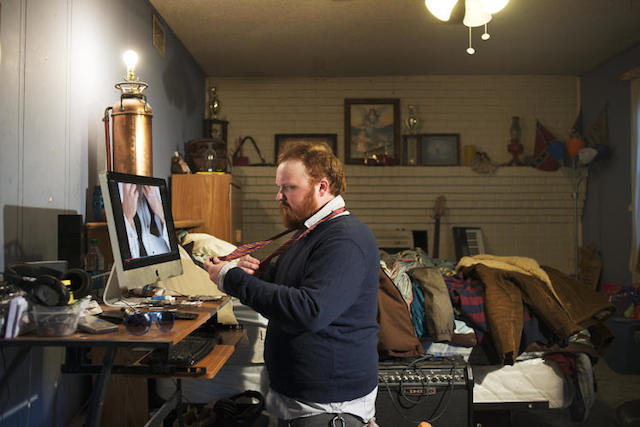 As someone who accumulated $25,000 in student debt in just the one semester I chose to attend medical school, the fate of photographer Damon Casarez's subjects in the series Boomerang Kids is one I've tried my damnedest to avoid. I've been fortunate, many of my friends have not.
A slumping job market and rising average student debt from undergrad, grad school and beyond means that more and more college graduates are moving back in with mom and dad, and it's their stories Casarez told in this poignant series of portraits commissioned by NYT Magazine. Read more…
Have you ever come across an artist's work and thought, "Wow, I would love to work with them!" Well, that is exactly what went through Benjamin Von Wong's mind after seeing Michael Rosner's work.
Fast forward two years and Von Wong finally got his wish, creating some beautiful and inspiring untraviolet photographs in the process. Read more…
Photographer Gregg Segal wanted to put a human face on the trash problem in the US. Cold numbers and statistics can only have so much of an impact, pictures of real families and individuals lying in 7 days-worth of their own trash… now that would get some attention.
Thus was born the 7 Days of Garbage series, a set of photographs featuring people from varied socioeconomic backgrounds literally wallowing in a week's worth of their waste. Read more…
Polish husband and father-of-two Sebastian Łuczywo is a business advisor for his day job. But when he's not at work, he's capturing incredibly heartwarming portraits of his family and their animals.
With his rural home in Poland serving as a backdrop for these images, his photographs of his family — including his two four-legged children — seem to be a conglomeration of many styles, from surrealism to straight up candid. And it's this unique blend of styles, along with the intimate touch, that takes his photographs to the next level. Read more…
In the above video, Karl Taylor walks you through a four-step process that shows the before-and-after results of three variables when it comes to portraiture: studio lighting, make-up, and Photoshop. Read more…
Are you sick of the standard arm's-length selfie? Or even the remote-triggered self-portrait? Well, photographer and talented Photoshop artist Martín De Pasquale was, so he turned his self-portraits up to eleven and created some reality-bending images that make that make those bathroom mirror selfies look even dumber. Read more…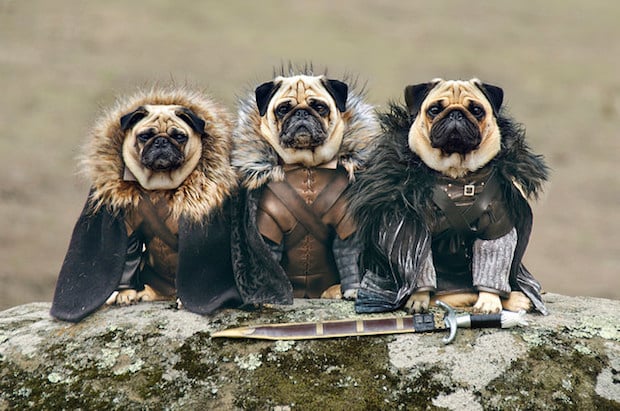 It's Friday. And after some potentially unfortunate news, it might do to share something that will help you start the weekend off on a better note. So, without further ado, we present you with a collection of photos that put a cute, SFW spin on HBO's blockbuster show Game of Thrones. Read more…