Posts Tagged 'photojournalism'
A photographer's first-hand account from the burning barricades in Kiev
Jan 27, 2014 · Ilya Varlamov
· Comment ·
Britons tend to take their newspapers a bit more seriously than Yanks, but that hasn't stopped a newspaper chain there from Chicago Sun-Timesing (yes, we verbed it!) its way to ignominy by firing its entire photography staff. Read more…
Photojournalism jobs may be disappearing in real life, but they're thriving in at least one corner of the Interwebs. A handful of participants in the online version of "Grand Theft Auto" have decided it's more fun to document virtual felonies than commit them and have formed a team of street photographers. Read more…
When it comes to major Photoshop alterations, serious news organizations have a zero-tolerance policy, as AP freelance photographer Narciso Contreras recently discovered. After admitting that he had cloned out a piece of a Syrian conflict image, the news agency was forced to 'sever ties' with the Pulitzer Prize winner. Read more…
Dave Jordano is an award-winning documentary photographer based in Chicago, IL. Jordano has exhibited widely and his work is in several private, corporate and museum collections, most notably The Museum of Contemporary Photography, Chicago, the Museum of Fine Arts, Houston, the Museum of Fine Arts, Boston, and the Detroit Institute of Arts.
He published his first book titled "Articles of Faith" in April 2009 by The Center for American Places, Columbia College Press. His current project, Detroit: Unbroken Down, documents the cultural and societal identity of his hometown, Detroit. Read more…
Sad news came out of Atlanta, GA, where a veteran Associated Press photographer suffered a fatal heart attack on the field shortly after the conclusion of the Chick-fil-A Bowl this last Tuesday. Read more…
In 2011, former AP president Tom Curly had the ambitious idea that the AP should establish a bureau in North Korea, and the photographer the agency ended up sending to the country is a man you should, by now, be very familiar with: David Guttenfelder.
Guttenfelder's images, both in newspapers and on Instagram, have given the whole world a peek behind North Korea's own Iron Curtain, and in the video above he explains the power of photography as if pertains to this secretive and isolated world. Read more…
A young photographer who was freelancing for news agency Reuters chronicling the ongoing clash between rebels and forces loyal to President Bashar al-Assad in Syria was killed Friday while covering a battle at a hospital in Aleppo. Read more…
We hope you never get sick of hearing about stories that show the true power of photography to affect change, because I doubt we'll ever get sick of finding and sharing them. The most recent such story we've stumbled across is told by photojournalist Marcus Bleasdale, whose work has already helped curtail the efforts of warlords in Africa who are exploiting children in their attempt to rule Congo. Read more…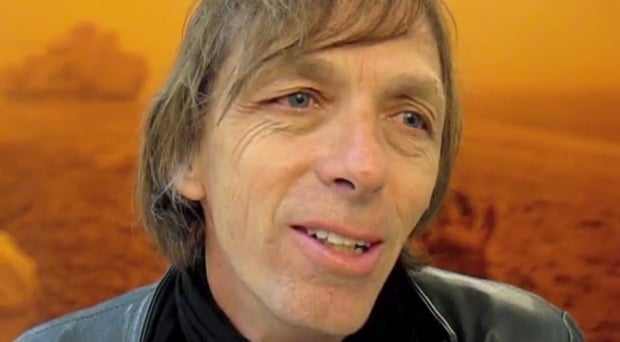 Photojournalist Christopher Morris has documented some of the world's hottest war zones, reclusive North Korea and the 2012 Republican National Convention. But it took modern Detroit to totally punk him, with thieves there stealing $15,000 in camera equipment and another crook cheating him out of $200 in reward money later that same day. Read more…