Posts Tagged 'oped'
Thoughts on the importance of three photographic elements.
Dec 19, 2014 · Peter Maynard
· Comment ·
Last Spring, Lorde Tweeted the photo above and wrote, "i find this curious – two photos from today, one edited so my skin is perfect and one real. remember flaws are ok :-)"
It is admirable, and perhaps even courageous, that Lorde broadcasted this to the masses. There is a lot of debate on the ethics of Photoshopping models and celebrities. A lot of people feel that it pushes unrealistic expectations of beauty in society and sets people up to feel insecure about having imperfections that even the rich and famous share with them.
I totally sympathize with this point of view, but there is another side to the argument that is easily lost on people who aren't in creative and media fields. There are commercial and artistic forces at work that will never relent and, unless there is a major aesthetic shift in the industry, Photoshopping blemishes is here to stay.
Read more…
Once upon a time, in the days of old, when photographers still used those light sensitive plastic strips in the back of their large black cameras — cameras with funny names like Hasselblad and Mamiya — there were photography workshops. They are not a new invention. They've been around for a very long time. But, back in the days of film and cameras with odd names, these workshops were a little different.
Read more…
"Do you like selling?"
I saw this question in a recent video for a Photo Cloud system and thought it was a brilliantly clever line. The company asking the question uses a communal Woodstock approach in the hopes of obtaining new clients. (And by Woodstock, I mean the 1969 Free Love Fest in Max Yasgur's farm in Bethel, NY, filled with sex, drugs and rock and roll, not the little yellow best friend of Snoopy. Although that could probably work, too.)
Read more…
I came into still photography by way of video. Throughout my younger years I was always playing with video cameras, and when I graduated college I set out to buy one of my own.
Like so many others, I turned to the Internet for guidance. I got lost in a whirlwind of blogs, forums and tutorials. As a recovering technophobe, it was overwhelming and scary. This was to be my first major post college purchase, and I wanted to research the subject diligently.
Read more…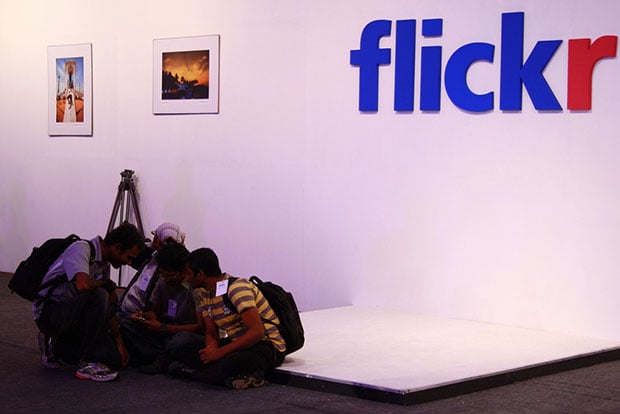 …there's no such thing as Flickr Pro, because today, with cameras as pervasive as they are, there is no such thing really as professional photographers, when there's everything is professional photographers. Certainly there is varying levels of skills, but we didn't want to have a Flickr Pro anymore, we wanted everyone to have professional quality photos, space, and sharing." – Marissa Mayer, Yahoo Event, May 2013
Woah, there, Yahoo cowgirl…let's hold on just a second!
Read more…
(Note: This is not an article about whom I feel is the better captain (Kirk). I mean, that would be ridiculous, because we all have our favorites (Kirk) and to bring up who I feel is the best (Kirk) really has no bearing on this photography column (Kirk). Just wanted to be clear.)
I grew up with Star Trek. By the time I was old enough to realize what it was, the show was well into syndication, but I watched every episode, sitting on the couch with my brother and eating Doritos. To this day, I can't bite into a Dorito without hearing, "Space, the final frontier…"
Read more…
Yesterday, Flickr announced new changes that included a free, ad-supported terabyte of storage for all Flickr users. When I heard the news, I believed that Flickr Pro account users would be given an opportunity to stay Pro going forward. I thought this because this, in fact, was my understanding of what was told to me by a Flickr Senior Manager in a briefing earlier in the morning before the announcement.
Unfortunately, I found out the hard way yesterday that this is not the case.
Read more…
After two years of testing, renting, buying and selling just about every level of Nikon and Canon lenses and cameras, I have learned quite a bit about what works and what doesn't. Pretty much you can't go wrong with Canon or Nikon, and just about everything they make is top notch.
Read more…