Posts Tagged 'nightsky'
A few days ago I was lucky enough to capture Jupiter's triple moon transit right from my driveway in Denver.
Read more…
In 2013, photographer Brad Goldpaint and his wife Marci quit their day jobs, sold all of their possessions, and began living out of a motorhome while traveling through the Western United States. Their new career was teaching photography workshops while educating the public about the damaging effects of light pollution.
As the duo moved from place to place through some of the nation's most pristine wilderness areas, Goldpaint spent countless nights out in the dark, capturing long exposure photos over many hours with his camera gear. The images have since been put together into an independent stop-motion film titled "Illusion of Lights: A Journey into the Unseen." Above is the film's trailer.
Read more…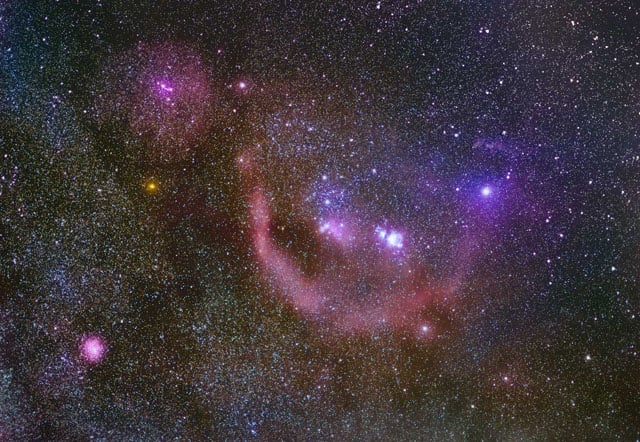 Here's a tutorial that will teach you how to photograph and process one of the most colorful parts of the night sky, the Orion constellation. It will walk you through all the steps of planning, shooting, and processing a photograph of Orion and the colorful features in it.
Read more…
UK-based videographer Cal Thomson recently got into astrophotography and creating time-lapses of the starry night sky. After receiving good responses from viewers, Thomson decided to create the short and to-the-point video tutorial above on how you can create a night sky timelapse using your DSLR.
Thomson shot his images with a Canon 6D and Tamron 24-70mm f/2.8 lens in RAW so that the images could be pushed further in post with Lightroom 5. "I think the effects are quite astounding for a first try," he says.
(via Cal Thomson via ISO 1200)
In astrophotography, a star tracker is a piece of gear that compensates for the Earth's rotation so you can take sharp long exposure photographs of the night sky.
Unfortunately, not everyone can get their hands on one of these, and so we've dug up this awesome tutorial by astrophotographer Forrest Tanaka on how to capture impressive astrophotography images without a star tracker.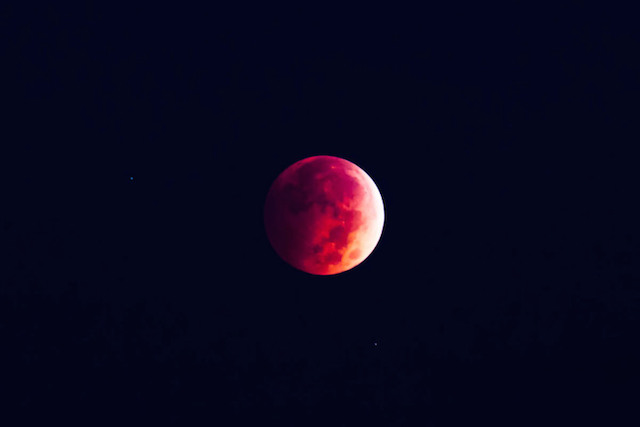 Ever since I've owned a camera I've wanted to take photos of the night sky. When I first got a DSLR camera 5 or so years ago I thought getting decent shots wasn't very likely with the inexpensive gear I had and it was something best left to the pros. It was only after I became comfortable with the manual mode on my camera that I realized that shooting at night was completely doable. Read more…
If you enjoy gazing up at the heavens and being in awe of how expansive the universe is, then here's a time-lapse project you have to check out. It's a beautiful time-lapse of the Milky Way by Greek photographer Konstantinos Vasilakakos (be sure to watch it in high definition).
While it's not radically different from other Milky Way timelapse out there, it does a great job at capturing the scale of the night sky.
Read more…
A common technique used in still astrophotography is the creation of startrails, a method by which a photographer overlays multiple long-exposure shots of the stars to create a weaving of constellations. But, as time-lapse photograph and astrophotography have merged in a fairly recent trend, a number of artists have been bringing the idea of startrails to motion-picture, creating what many refer to as 'vortex startrails.'
If you've ever wondered how these motion startrails are created, Matthew Vandeputte has shared the above video – his first ever tutorial – to explain how this look can be achieved in post through the use of Lightroom, After Effects and a common astrophotography program, Startax.
When you think night sky time-lapse, what are the first places that come to mind? Probably somewhere in Iceland, maybe a few spots in Hawaii, but one location that probably doesn't make the list is the country of Kazakhstan.
No, it's not just a punchline from the movie Borat. As photographer Denis Frantsouzov shows you in the mesmerizing time-lapse video above, it's also one of the best places to go if you want to capture the night sky. Read more…