Posts Tagged 'News'
A photo essay on living through California's workers' compensation cuts
Mar 09, 2015 · ProPublica
· Comment ·
As a result of the selfie culture boom in the past couple of years, the media is often quick to call a photo a selfie when it's not a self portrait at all, much less a handheld one. Here's a 1-minute compilation of cases in which newscasters misidentify photographs as selfies. It's a short segment that aired late last year on Last Week Tonight with John Oliver.
Photographers have long been grumbling about the FAA's tight regulations for camera drone usage, and the actions of one operator over in Washington DC aren't going to help the cause. An anonymous DJI Phantom owner and government employee crashed his DJI Phantom quadcopter on the White House lawn yesterday morning, causing a lock down of the President's residence.
Read more…
Last week we reported that an Arizona realtor has become the first in the US to receive Federal Aviation Administration approval for using a drone for real estate images. Yesterday, CNN announced that it has also received a nod of approval from the FAA.
The news company says it will partner with the FAA to "advance efforts" in using camera drones for "news gathering and reporting."
Read more…
In a show of solidarity with photojournalists who are seeing their jobs disappear, some reporters in the UK are resolving to not take assignments that should go to professional photographers.
Read more…
The Sony a7II and its impressive 5-axis in-body stabilization has generated a ton of well-deserved buzz since it was officially announced. There's only one problem: it wasn't officially announced in the US yet.
The main announcement was made in Japan and no US release date and pricing has been available… until today! The news just dropped, and American Sony fans can enjoy Thanksgiving tomorrow knowing they can have the a7II in time for Christmas. Read more…
A little over a month ago, Yahoo! revealed Flickr Wall Art, a service that lets you turn your images into beautiful prints to hang… well… wherever you want them. Today, they're kicking that service up a notch by removing that pesky need for these photos to be yours.
No, you can't steal other people's photos and use them, but Flickr is opening up its entire Creative Commons library and some hand-selected collections from its licensed artists for your wall-hanging pleasure. Read more…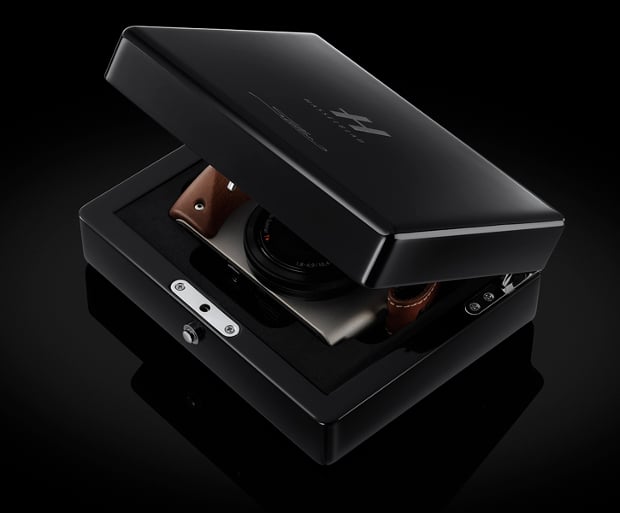 It appears Hasselblad might finally be caving to the opinion that rebranded Sony cameras are not be the best way to keep the once-prestigious brand alive. Almost three years after opening the Hasselblad Design Center in Treviso, Italy — the goal of which was to create luxury versions of popular Sony cameras — the company has shut the plant down.
German news broadcaster Deutsche Welle created this short feature on the history of Leica in light of the 100th year anniversary of the brand's existence. Oskar Barnack created his first functional Leica model back in 1914, and its compact size sparked a revolution in photography.
The video also offers a glimpse into the exhibition in Hamburg titled, "Eyes Wide Open: 100 years of Leica photography" that features 500 works created with Leica gear.
(via Leica Rumors)
---
P.S. Leica also created its own video in a brilliant ad that recreates 35 of history's most iconic images. Be sure to check that one out.
In case you didn't know, there's an Apple event going on right now, and although hardware (new iPads and such) is the focus, it began with some iOS 8.1 news that's relevant to iPhone photographers. Read more…