Posts Tagged 'nature'
Australian underwater photographer Darren Jew has set a new Guinness world record by capturing 9 whales in a single underwater shot.
Read more…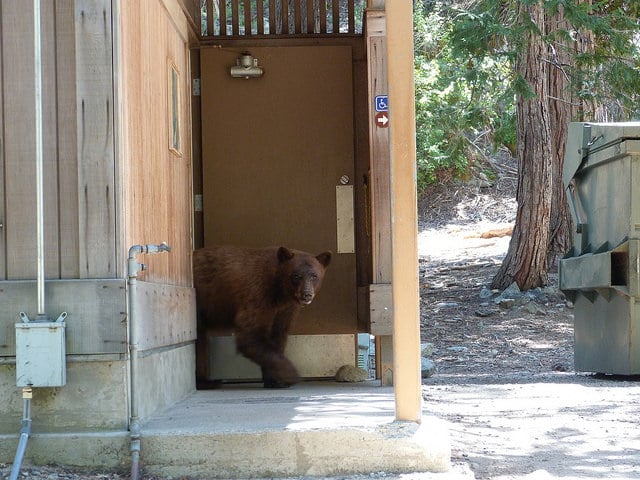 This just in: running up to bears and snapping selfies with them is a bad idea. That's according to a US Forest Service spokesperson who says that tourists are becoming more and more bold with approaching the creature for memorable snapshots.
Read more…
Daisy Gilardini is a passionate wildlife photographer whose life-long infatuation with photographing bears has lead her to capturing what is arguably the most elusive of them all: the spirit bear.
It starts with photos. A lot of photos. Photos of birds, bugs, plants and any other nature-y things that Australian artist Andy Thomas can get his hands on. And once he's got those, he somehow manages to turn them into a birdsong you can 'see.' Read more…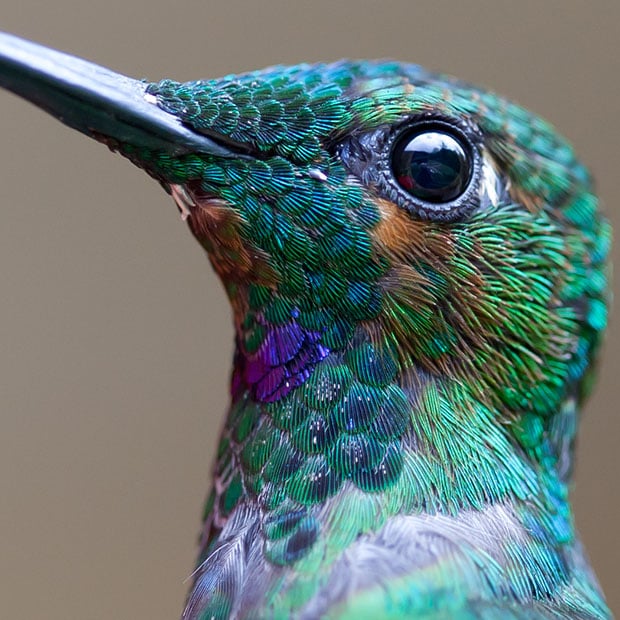 In the world of macro photography, the speedy hummingbird isn't the easiest subject. With a little patience, however, you could nail a shot that reveals details you normally can't see when tracking the bird with your eye.
That's what photographer Chris Morgan was able to do on a recent vacation in Bosque De Paz, Costa Rica (a 3,000 acre biological reserve).
Read more…
There's no shortage of great photography resources out there for photographers of all levels who want to continue honing their skills, and joining their ranks today is a new video series from Olympus that is part marketing campaign and part learning opportunity. Read more…
Last month we featured A Day In the Life of Roadtrippers time-lapse photographer Joel Schat — a wonderful, jealousy-inducing BTS look at Schat's travels. And today we have for you the product of those many days spent traveling across the country, cameras in tow. No surprise: it's a beauty. Read more…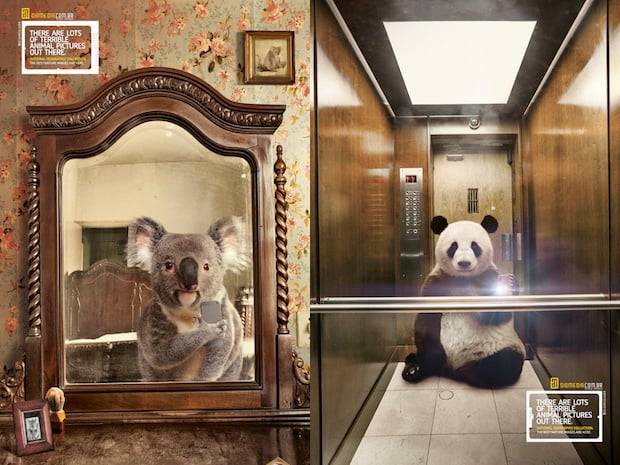 Brazilian stock photo agency Diomedia recently found themselves in need of a creative advertising campaign. They were debuting a National Geographic Collection, and they needed to share this news in a way that would resonate with today's culture.
What they came up with is a creative and fun campaign featuring (what else?) the almighty selfie. Read more…
In this little video put together by the Marc Silber Show, nature/wildlife photographer Florian Schulz joins Silber to talk about his photography, workflow and overall approach to capturing his museum-adorning images. Read more…