Posts Tagged 'model'
Forget gold plating and celebrity altruism — the rarest Leica camera of them all may be made entirely out of plastic. Read more…
Stock photography heavyweight Getty Images is in some hot water after being sued by a model over the use of her portrait in an HIV-positive advertisement.
Read more…
Yage Yang of Taipei, Taiwan is passionate about two things: snapping photos with his camera and building things with his hands. In June 2012, he decided that he would build a giant replica of a Nikon D800 out of styrofoam, just for fun. The project took him an entire year to complete, but the result, a "Nikon D800X," is ridiculously impressive.
Read more…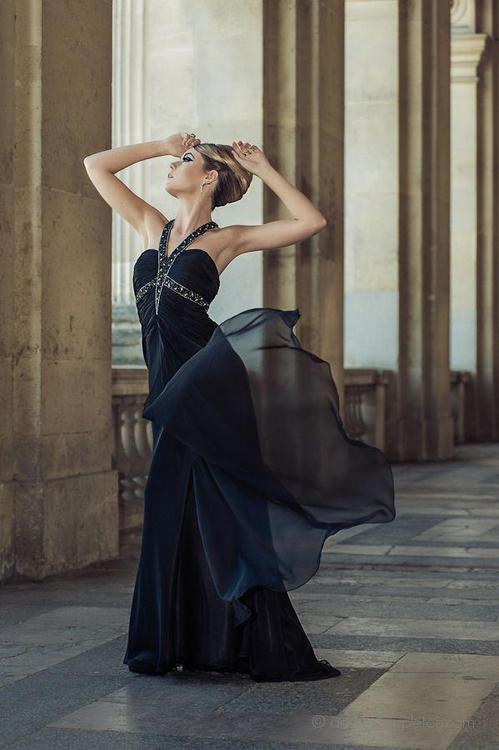 Dear (new'ish) Model,
My name is Other Model. I have spent the last couple of years finding out a few things that I wish I'd known from the start. Please don't think I'm patronising as I mean this only in goodwill, as there is absolutely no gain for me by sharing these cheats. Not all of my points will be valid for you as posing varies in each genre. Just take what you can and ignore the rest. If only one suggestion helps your future career then my time has been well spent…
Read more…
Halifax, Nova Scotia, Canada-based photographer Chris McVeigh is incredibly good at building camera replicas with LEGO pieces. Last month we featured his LEGO recreation of the Leico M9-P Hermes rangefinder camera.
Now McVeigh (who goes by the name "Powerpig" online), is back with a beautiful new camera creation. This time he has built a Polaroid OneStep SX-70 Rainbow instant camera.
Read more…
Dear (new-ish) Photographer,
My name is Model. I would love it if when you shoot me you take these things into consideration to achieve the greatest effect for us both.
Read more…
Sponsored Post
MIOPS is a new smartphone-controlled camera trigger that combines all of the features photographers want in a high-speed camera trigger into one convenient device.
While we're on the subject of Android-powered cameras: Samsung announced a new camera model for its Galaxy lineup this past Tuesday. It's called the Samsung Galaxy Camera (Wi-Fi). As you can probably guess from the name, it's simply the original Samsung Galaxy Camera without the 3G/4G capabilities (and with a smaller price tag). In other words, you'll have to rely on Wi-Fi for connecting to the Internet rather than subscribing to a data plan for your camera.
Read more…
We hear it all the time: magazine covers aren't real. These models and celebrities are made up, photographed by professionals and, most infamously, airbrushed to perfection. But there's a big difference between hearing about it, and watching it happen with your own two eyes.
In this video, UK DJ Goldierocks plays guinea pig to show you what all goes into creating a magazine-worthy model shot — from hair and makeup to an artificially constructed waistline. Read more…
If you're looking for a fun and cheap gag gift that's somewhat photography related, check out Paper-Kit. It's a simple, and easy-to-use web app that lets you turn your portrait photos (probably better described as mug shots) into nifty 3D heads that you print, cut, and assemble yourself.
Read more…
Model train enthusiasts often photograph their miniature locomotives placed in realistic dioramas, but for his project titled "The Canadian: Ghost Train Crossing Canada," photographer Jeff Friesen decided to use the real world as a backdrop. He photographs the train in various outdoor locations across Canada to capture its scenic journey. In some of the photos, its difficult to tell that the train is a tiny model rather than the real thing. Friesen says that his goal was to document the beauty of his huge country in a creative way.
Read more…