Posts Tagged 'lensrentals'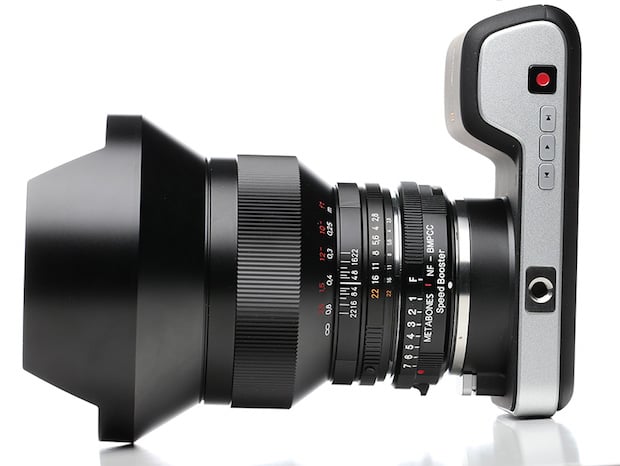 Metabones, maker of the impressive Speedbooster adapters is back at it again. When the Speedbooster first came out, I wrote about it being like magic, increasing the aperture and field-of-view of Nikon and Canon full-frame lenses mounted to NEX and micro 4/3 cameras, while maintaining or even improving image quality. Now they've brought the Metabones magic to the Blackmagic cinema and pocket cinema cameras. Read more…
I'm going to open a can of worms today. I've been getting more and more emails from people telling me the same story that goes like this:
I've got this lens. It's awful. I've sent it in for adjustment and the service center tells me it's 'in spec' and nothing is wrong with it. Am I crazy?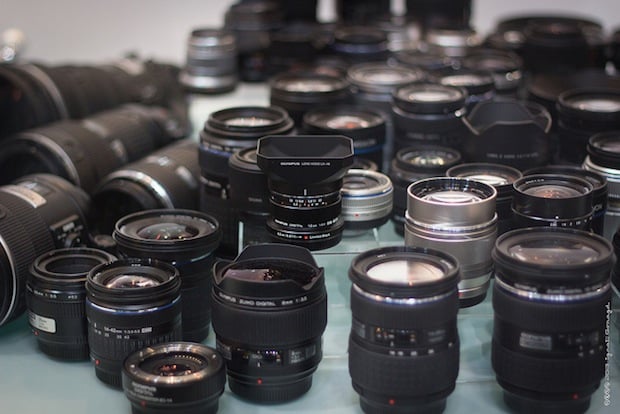 I get asked a couple of questions every time I publish a graph showing Imatest results for multiple copies of lenses like the one below. Most people understand that some copy-to-copy variation is inevitable in the manufacturing process. Most are surprised, though, at how large the sample variation seems to be. Heck, I was surprised at how large the sample variation was when I started doing this kind of testing. Read more…
LensRentals is at the height of its popularity and still growing. About a week ago, we shared some stats that more than proved this, showing how a company started by one man and $5,500 dollars in 2006 is now a 42 person operation on track to bring in $13 million this year.
But if you think that LensRentals has reached a point where it is content to rest on its laurels, you would be wrong. The company has just launched a brand new site, LensAuthority, where it will sell off the used gear it is constantly turning over through the main website. Read more…
Some people say that the secret to striking it rich during a gold rush is to sell shovels. That's kind of what Roger Cicala is doing. With photography exploding in popularity as of late, Cicala has found huge success in loaning out gear to photographers who would rather rent than buy.
Read more…
Entekaphobia is fear of the number 11. I'm a resolution fanatic. I test every new lens for resolution. For personal use, I'll choose the lens with higher resolution over the one with creamy bokeh every time. When choosing a camera, I have a (yes, I'm ashamed to admit it, but it's true) strong tendency to want the most megapixels. I'm a resoholic.
Being a resoholic, I've always been somewhat fanatical about apertures. Whenever possible I shoot with the lens stopped down at least one stop to wring the maximum sharpness out of my lens. But I'm always careful not to stop down too far because I was taught, soon after I picked up a camera, that if you stopped down too far the dreaded diffraction softening would kick in.
Read more…
Despite its girth, weight, and price, Canon's original 24-70mm f/2.8L is a highly-regarded general-purposes lens. When the followup Mark II version was announced back in February, the higher-price tag, similar specs, and lack of IS had many photographers scratching their heads. Then the reviews started coming out.
Read more…
I am not a reviewer. I don't even play one on TV. There are already some in-depth reviews out on the new Canon EOS-M, and more coming daily. But I handle a lot of equipment and test a lot of equipment. When something new comes in I spend a day handling it and testing it. Hopefully this will give you a quick overview of the camera, and perhaps fill in some things that actual reviewers don't get to tell you about. We recently got a bunch of EOS M cameras, a bunch of the 22mm lenses, a couple of 18-55 kit lenses, and a single EOS M EF adapter.
For those who don't want to read this but do want to tell everyone what I said later, here's the summary: it is the best of mirrorless, it is the worst of mirrorless, it is the camera of wise choices, it is the camera of foolishness, it is the epoch of accurate autofocus, and it is the epoch of slow autofocus. In other words, I've got mixed emotions.
Read more…
We tend not to get too excited about sensor dust problems at LensRentals; we clean sensors on every camera after every rental, so it's just routine. When we started carrying the Nikon D600, they all arrived with a fair amount of dust, but that's pretty routine, too. Manufacturing and shipping can be a dusty experience.
Read more…