Posts Tagged 'learn'
Update: The Foundation of Henri Cartier-Bresson has asked that this article be taken down. Apologies.
Ever see those pictures where the stars streak across the sky in a big arc? Or maybe the whole sky looked like it was spinning? What you saw was star trails. The streaks were light left behind on the sensor or film from the star as it traveled across the sky in front of an open camera shutter. In fact, what are being recorded are stationary stars and the rotation of the earth as it spins past them. For me, the images seem to have a certain magic or mystery about them.
You must have heard a photographer talking about capturing that perfect moment in time. Well for capturing star trails you will need to capture the perfect hour or two in time. For such amazing looking images, the technique used to capture them is really quite simple. Keep reading for a complete set of instructions from start to finish.
Read more…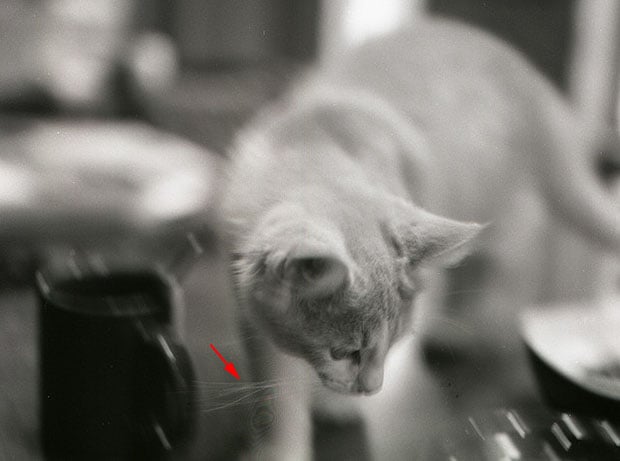 The Nikon Coolscan 9000ED scanner is an excellent scanner. The included holders are of a very good standard and many extremely useful and high quality optional holders are available. None of them, however, are cheap.
Read more…
Some people have been asking for tips on how to do star trails. There seems to be a few misconceptions and a few different methods. Here's a tutorial on my personal technique.
Read more…
Smartphones are being used more and more to capture daily life photography, but many of its loyal users are perpetually stuck at the point-and-shoot level of photographic know-how. If that describes you, and you'd like to add a little more technical understanding to your brain, Photojojo has a new service designed just for you. It's called Photojojo University, a new educational service that teaches you photography lessons through bite-sized tutorials and assignments delivered into your email inbox.
Read more…
French photographer Serge Ramelli made this short 30-minute tutorial that teaches the basics of using Lightroom 4 to post-process your digital photographs. If you're just getting into using Lightroom and shooting in RAW, it's a helpful primer that will allow you to hit the ground running.
Ramelli has a number of other Lightroom 4 tutorial videos, as well as a YouTube channel chock-full of helpful photography tutorials.
(via Serge Ramelli via Reddit)
Faking the look of old films is becoming ubiquitous in the world of mobile photo sharing apps, but so far the popular apps have stuck with various films and not older photographic processes. If you want to create a photograph that mimics the look of a wet plate, it's actually pretty easy to do in Photoshop.
Read more…
Wet plate photographer Ian Ruhter has received a good deal of attention over the past year for using a custom camera van to create giant collodion process metal photos. When he's not turning large sheets of metal into photographs, he's sometimes working on the opposite side of the spectrum.
One of his recent interests has been shooting pint-sized photos using a Holga toy camera that he converted into a wet plate camera.
Read more…
Here's a step-by-step tutorial on how to create a photograph of you holding yourself up. I hope it will give you a good idea of how I create this type of image so that you can create a similar image yourself! Obviously, this is not the only way to create this type of image, but it is the way I have found most believable, as the connection between the two subjects actually occurs in real life. Enjoy!
Read more…