Posts Tagged 'landscapephotography'
Or: The Importance of Experimentation and Working the Scene
Dec 13, 2013 · Amar Dev Singh
· Comment ·
Born in Washington, D.C., visual artist Lauren Henkin graduated with a Bachelor of Arts in architecture from Washington University in St. Louis and now resides in New York City. He primary subject is the American landscape. Her most recent project, The Park, focuses on Central Park, the massive constructed urban space and how people engage it. Read more…
It's getting harder and harder for photographers who shoot time-lapse to get our attention. You see, they're getting too darn good, and so gorgeous time-lapse after gorgeous time-lapse makes its way across our computer screens forcing us to be very picky.
That said, veteran time-lapse photographer Andrew Walker's recently released "Journey Part 1″ time-lapse had no issue getting our approval, because it's absolutely, unequivocally breathtaking. Read more…
Last week, photographer Richard Gottardo decided to trek into the Rocky Mountains (not his first time by any means) for a couple of days because, as he puts it, "conditions looked right for some good fog." Two days in the mountains, 620 miles of driving and about 18 hours worth of shooting later, he returned with some gorgeous footage that he was kind enough to send our way. Read more…
Aerial landscape photography and fashion photography hardly go hand-in-hand in most peoples' minds, but that might change once you've taken a look at Joseph Ford's uncanny series of Aerial mashups. Read more…
Carl Warner isn't your typical landscape photographer. Where most would take to the outdoors, the London-based photog creates landscapes in his studio. Previously, we shared his surreal photo series Foodscapes: landscapes created using all manner of edible products.
His most recent project is a departure from his work with food, and perhaps posed an even greater challenge. Dubbed "Bodyscapes," the series turns the ridges, hills and valleys of one or more human bodies into strange and surreal landscape photos. Read more…
This video, put together as a personal project by Logan Kelsey of Vertical Online, tells the inspirational story of large format photographer Marty Knapp from the first time he ever picked up a camera to his current work capturing the landscapes of Northern California and the surrounding areas near Point Reyes. Read more…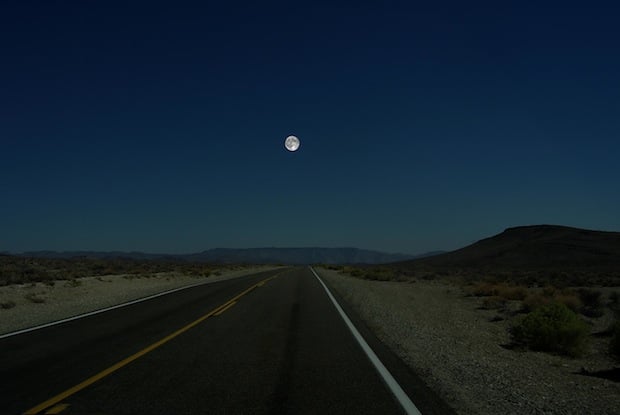 In the past, we've shared some interesting experiments that photographers and artists have done, imagining what our photos would look like if something were to be drastically different about out planet or solar system. Today, we're adding another one to that list. Read more…
Getting noticed for quality landscape and wildlife photography is difficult enough, but try doing it on an iPhone. That's what photographer Kevin Russ has been doing, traveling the great American West and capturing stunning photos using nothing more than an iPhone 4S and 5. Read more…
Some might think that taking photos in exotic locations like Hawaii is "too easy." But anybody who has tried and failed to capture that perfect sunset or gorgeous beach photo knows that seeing beauty, or even being surrounded by it, doesn't mean you'll be able to snap great pictures of it. In this video we follow award-winning photographer Aaron Feinberg as he hikes to several of his favorite locations and composes some beautiful shots. Read more…