Posts Tagged 'instagram'
Amidst a barrage of privacy concerns, an Iranian court has ordered a ban of photo-sharing giant Instagram, reports the Associated Press. Read more…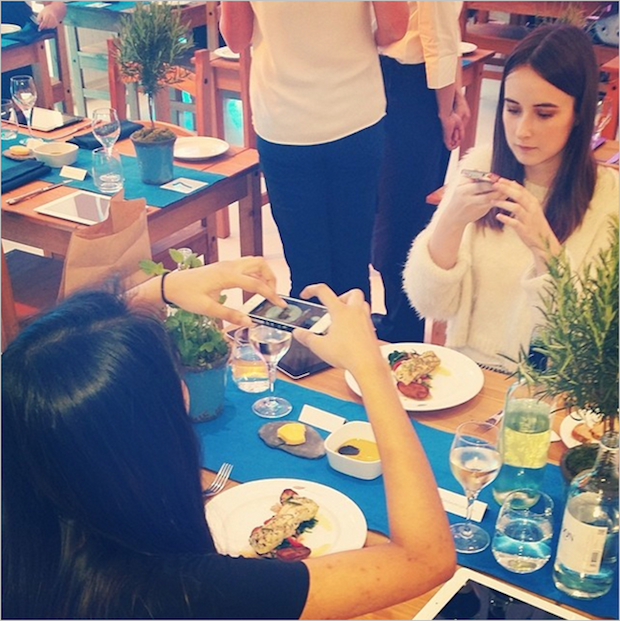 There's a growing concern among many in the industry that photography is having a harder and harder time putting food on the table, but that certainly wasn't the case at one London pop-up restaurant last week where patrons were actually allowed to pay in hashtagged Instagram photos. Read more…
Instagram already boasts some high-profile names, but the community got a whole lot more impressive yesterday when none other than Google itself decided to finally joined up. Read more…
In news that will either make you smile, sigh or shake your head, Adidas has announced plans to one-up Nike's PHOTOiD program by letting you print your Instagram photos directly on your shoes because… well… we're not sure why. Read more…
Singapore-based artist Lim Zhi Wei, who goes by Limzy or @lovelimzy on Instagram, doesn't use your typical materials to create her mini masterpieces. Where others might use paint or, in the case of photographers, light, the artwork that she shares with her 50,000+ followers is created using flower petals, watercolors, food and random household objects. Read more…
Forget MIT and their fancy schmancy algorithms that were developed using the scientific method and 2.5 million photos as a sample… this handy little infographic, created in the style of a board game, can probably do a similarly accurate job of predicting how many likes a photo will get. Read more…
In what is one of the more unique and well-executed uses of perspective photography I've ever seen, Instagrammer Varun Thota has combined his love for flight with his daily photo habits to create a unique series of images, aptly called #mytoyplane. Read more…
Almost all of us know him. In fact, he was probably our first friend at some point. His name? Tom Anderson — more affectionately referred to as Myspace Tom. As a co-founder of one of the first giants of social networking, Myspace, Anderson has had a hefty pile of cash to play around with since 2005 when he sold Myspace to News Corp. for $580 million.
So, what does he do with his time and funds? Well, as we revealed to you back in 2012, he takes photos… and pretty incredible ones at that. Read more…
About a month ago we told you about Instagram's new sweetheart. No, it's not a cat or any other cuddly animal, it's a great-grandmother named Betty who is battling cancer and living the rest of her days out in the most inspirational and touching of ways.
And now, we get to meet grandma Betty thanks to this behind the scenes video created for her Indiegogo campaign by photographer and videographer Jeremiah Warren. Read more…
While you can argue that #selfies have nothing to do with photography as an industry, it's safe to say they've become a staple of a generation in which photography is as easily accessible as it's ever been.
Even if you don't mind selfies though, we might have come across a resource that will overwhelm even the most diehard selfie-takers. It's called Selfeed, and it uses the hashtag "#selfie" to stream a real-time feed of the self-portraits shared on Instagram. Read more…