Posts Tagged 'instagram'
Instagram has officially passed the 300 million user mark, making it more popular than Twitter (which reported 284 million six weeks ago).
Read more…
Well known Instagram user, street photographer, and Assistant Professor at UC Berkeley Richard Koci Hernandez has announced he will be deleting all of his photographs from the Facebook-owned photo-sharing service. Read more…
After three years of teasing and a handful of tentative release dates that have come and gone, the Polaroid Socialmatic instant printing digital camera officially has a release date. As in, an actual day… not just a month or quarter.
Every year Instagram goes through their data and compiles a list of the ten most Instagrammed locations of the year. And while they haven't published the list themselves yet, they were kind enough to send it over to us.
So, without further ado, join us as we count down the top 10 geotagged locations of 2014 on Instagram. Read more…
As a followup to her popular What If Girls Were Internet Browsers series that blew across the World Wide Web at the end of last year, fashion photographer Viktorija Pashuta decided to tackle another similarly pressing question: what if guys were social networks?
As with the first series, she enlisted the help of some high quality stylists/designers and, together, they tried to capture the character of each of the major social networks in a conceptual fashion portrait. Read more…
The new update to Instagram, launched just hours ago and rolling out to both iOS and Android as we type this, brings two major feature upgrades. First: Instagram is making it easier to explore and discover new accounts to follow. And second: you can FINALLY edit captions after you post a photograph. Read more…
Here's a neat video that combines the concept of the hyperlapse tour of a city with crowdsourced photography. Put together by filmmaker Lorenzo Antico, London in a day – INSTAGRAM was created by compiling a time-lapse of sorts using public Instagram photos taken by people in London.
An artist who goes by the username Creepytings but has been identified as one Ms. Casey Nocket has landed herself in serious trouble with the National Park Service. Ms. Nocket, it seems, not only vandalized at least 10 national parks across the United States, she documented the entire thing on her Instagram account. . Read more…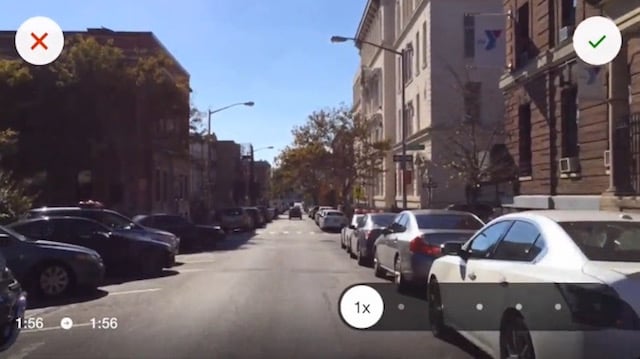 Do you want steadicam-smooth video out of your smartphone, without the additional bulk or expense? Well, if you have an iOS device and Instagram's Hyperlapse app, you can pretty much do just that. Read more…
Unless you've been living under a rock, you will have noticed that the internet is a-flood with time-lapses and hyper-lapses made using Instagram's new (inventively named) Hyperlapse. Read more…