Posts Tagged 'historical'
Ever wonder why people in old paintings and photographs generally don't have smiles on their faces? We explored this subject a little back in November 2012, and found that reasons may have included technical limitations, oral hygiene, and the seriousness of formal occasions.
Over at the Public Domain Review, Nicholas Jeeves has written up an in-depth piece on this subject that comes to some different conclusions.
Read more…
There's an awesome little subreddit that has been getting a lot of press coverage as of late. It's called ColorizedHistory, and is a 20,000+ person strong community of "Amateur Historians" who are interested in the idea of creating high quality colorized versions of historical black-and-white photographs.
Read more…
If you have some time today, check out this video series by digital filmmaker and photographer Rich Ferguson, created for the Edinburgh Libraries in the capital of Scotland. It's a brief tour through the collection of early Victorian photography held by the libraries.
Read more…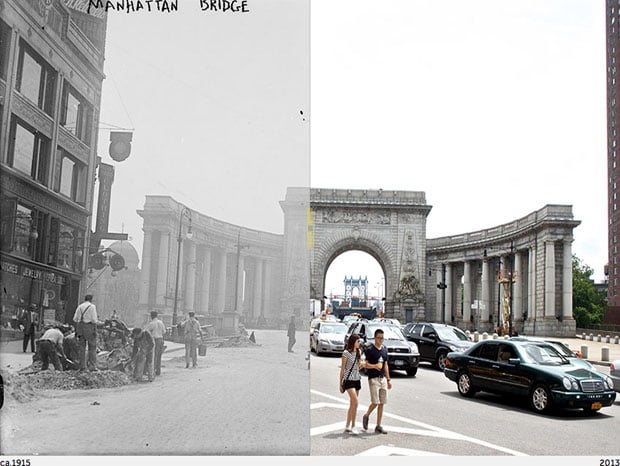 NYC Grid is a website run by Paul Sahner that explores and documents New York neighborhoods, "street by street and block by block." One of the awesome reoccurring features on the blog is the before-and-after section, which features pairs of photos showing identical locations but shot decades — or sometimes over a century — apart.
Read more…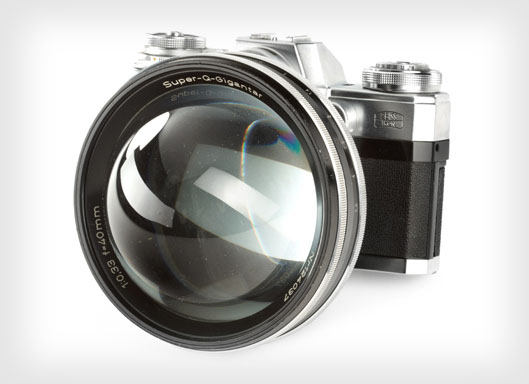 If you thought the Zeiss f/0.7 lenses we shared yesterday were impressive, check out this crazy piece of glass: it's the Carl Zeiss Super-Q-Gigantar 40mm f/0.33. It's what some people call the fastest camera lens ever made.
Is that claim true? Well, yes and no… but mostly no.
Read more…
Ever since photography was invented in the 1800s, there have been people willing to risk life and limb to bring images to the public eye. Among the craziest examples are prisoners of war during World War II — people who built makeshift cameras out of smuggled parts in order to capture what life was like inside their prison camps.
Read more…
A British group working to preserve the work of influential 19th century photographer William Henry Fox Talbot has discovered previously unseen work by the innovator.
A project led by Oxford University's Bodleian Libraries has been working to preserve the largest extant pivate collection of Talbot's work since family members revealed last year that they were working with a New York dealer who could sell key works to private collectors.
Read more…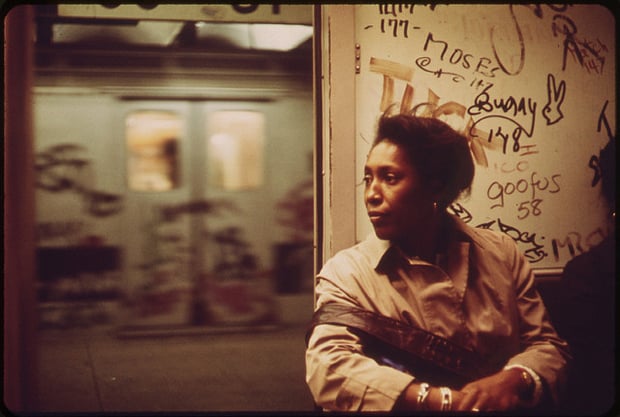 The mandate for Documerica was intriguingly broad — "photographically document subjects of environmental concern" — and photographers responded with striking images covering everything from pot-smoking form to toxic smog.
Read more…
When my wife Sara and I finally decided to start planning our wedding (after a crazy Muppet Proposal proposal that seemed to tickle quite a few people's fancy) one thing that became very important to us was what to do with our wedding portraits/photography.
We are both photographers. Sara and I have experience in handmade processes (Sara is heavily into large format pinhole photography and albumen printing), and after the proposal thing went viral we had all kinds of photographers contacting us pushing their services in our face.
Read more…