Posts Tagged 'gearenvy'
And I haven't regretted that decision for a moment
Jun 11, 2014 · Robbie Khan
· Comment ·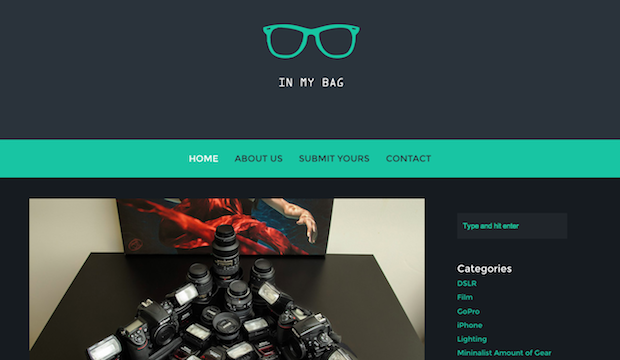 'What's in Your Bag' posts are popular on major photography websites. National Geographic's PROOF blog even does a unique version where they focus on those things that have meaning, but aren't necessarily gear.
But what about the rest of us? If you're not expecting a call from Nat Geo asking you to reveal the contents of your camera bag any time soon, the website InMyBag gives you a chance to share that with the world and pique your gear envy at the same time. Read more…
Recently there's been a fair bit of hullaballoo about these new cameras Fuji has been bringing out – the X-series. X100, X-Pro 1, XE-1 and most recently the X-M1 or something like that. All touted as great cameras – the perfect blend of retro styling and cutting edge sensor technology, paring away anything extraneous to the act of shooting.
The Fuji X series – peerless walk-around cameras that can be adapted for wedding work, editorial work heck, even commercial work. Photography bloggers whom I respect and admire all clambered over each other to shout the praises of these lightweight wonder-cameras. They could do no wrong on the digital camera review sites, and quickly developed a cult following which exploded into a massive fanbase. The Fuji X-series. Messianic.
Read more…
Here's a humorous clip from Pirates of the Caribbean: At World's End that some photographers may be able to relate to a little too well.
(via Reddit)