Posts Tagged 'film'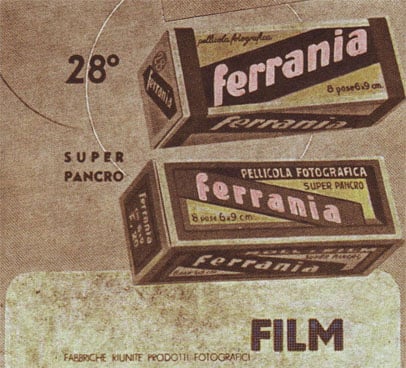 Italian photography company Ferrania is ready to start making film again, years after giving up its primary business as a lost cause.
Read more…
Film has seen better days. With legends like Kodak's Kodachrome gone, and staples like Fujifilm's Neopan 400 very recently following suit, most news about film is met with dismay and long drawn out "No's" (if you doubt it, check out the comment section on the Neopan 400 and Provia 400X discontinuation announcement linked above).
But what exactly does "Film" himself think of this. What would the medium say if we could ask him to relate his feelings on the rise of digital photography? Tyler Shields' The Death of Film gives us one interpretation of the answers we might get (note: there is a little bit of strong language in a couple of spots). Read more…
There's no doubt about that fact that street photography is wildly interesting. There's just so much to it that makes it appealing. Real people, real moments — good and bad. Best of all, there's something new to capture every day. And while many of us don't have the courage to get out there and point our camera at a stranger, it's interesting to see it happen, especially in a metropolis.
Filmmaker Cheryl Dunn (who is a street photographer herself) is working on a documentary called Everybody Street, which features the master street photographers in America's most populated city — New York City. The trailer above gives a taste of what it's about (note: it's slightly NSFW).
Read more…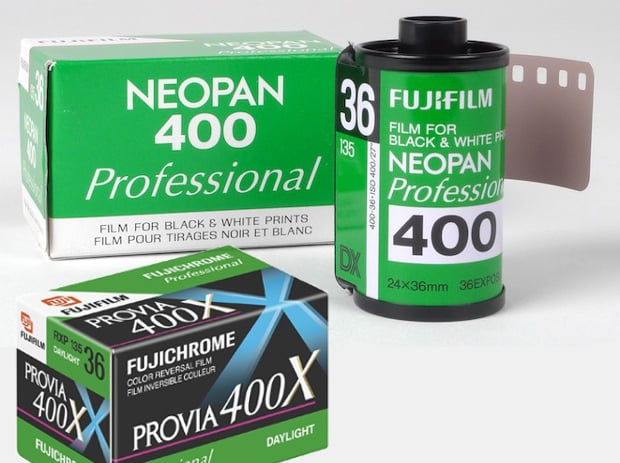 Unfortunately, the news that a particular type of film is being discontinued is anything but surprising these days. And even though we haven't had reason to report any such news for a little while, we can once again cue "Another One Bites the Dust" by Queen, this time in honor of Fujifilm's Neopan 400 B&W film and Provia 400X slide film. Read more…
Never underestimate the power of 212 Instagrammers. Now that might seem like a strange thing to say, but vehicle manufacturer Lexus quite literally put over 200 mobile-phone-toting-picture-takers on a lot with a 1,400-foot track and let them go to town on the 2014 Lexus IS F SPORT — a vehicle we all would probably like to see sitting outside our front doors. Read more…
Film photography is similar in many ways to digital photography, and most of your standard digital photography techniques apply to film too. You just have to understand the peculiarities of film and its limitations and you're good to go.
That will be explained in detail in this article, which presumes readers are already reasonably proficient at digital photography and are embarking upon film photography for the first time.
Read more…
Don McCullin is a photojournalism icon. He's spent his life chasing haunting images that, more often than not, he's succeeded in capturing. And even though his career has taken him all over the world — to Cyprus, the Congo, Biafra, Vietnam, Cambodia, Bangladesh, El Salvador, and the Middle East among others — one thing has sed the same throughout his journeys: he's always shot film.
In this short documentary put together for Canon Professional Network by ICE Productions, he takes his first go at using a digital camera and discovers the potential (and potential pitfalls) of the technology. Read more…
Back in 2011, we shared a series of "Genetic Portraits" by photographer Ulric Collette that showed portraits of various family members spliced together to show the similarities and differences of those who share DNA.
Photographer Andrew Ryan did something similar for his project Base Pairs, except he ventured along the analog route instead of going fully digital.
Read more…
About a month ago, we shared some stunning footage that showed what London was like all the way back in 1926. The original filming was done by Claude Friese-Greene, whose father William invented the 'Biocolour' technique of capturing color film footage.
That particular video was a compilation of snippets that Friese-Greene had filmed in London when he returned form a 2-year journey. He called the final product The Open Road, and it was a 26-part series that took him all over Britain. Fortunately for us, much of it has now been digitized and uploaded bit-by-bit to YouTube by The BFI National Archive. Read more…
At last year's Fall Photography at the Summit, the folks at the Summit Series of Workshops got a chance to sit down and speak with legendary photojournalist Bill Eppridge. They asked him about "the importance of the still image," and Eppridge responded by sharing the wise views on photography he has spent a lifetime acquiring. Read more…