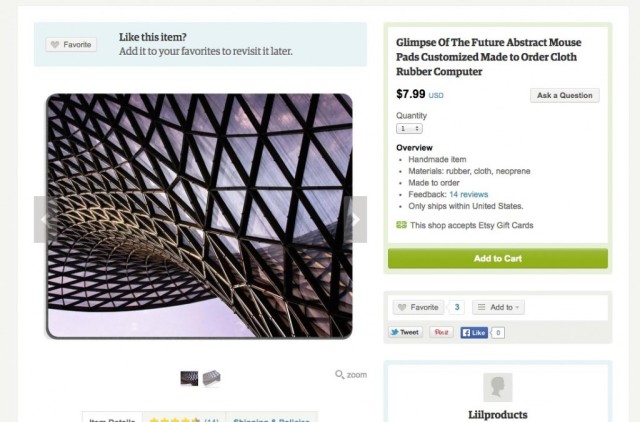 While browsing through my image search results on PIXSY (a new service that finds and invoices image theft for you), I was surprised to see my picture for sale on Etsy (above). My immediate reaction:
What an ugly mousepad. I'd never print my photo like this.
The seller seems to be stealing thousands of photos. How could Etsy let this happen?
Who had the nerve to think they could do this?
So my picture was the party and I wasn't invited. I decided to see what I could do to notify the seller and contact Etsy about the problem. Read more…