Posts Tagged 'educational'
Editor's Note: Due to some issues with the camera, this video is very shaky at times. It didn't bother us much, but if you're easily distracted this video might annoy more than it educates you. You've been warned.
---
If you're just getting into the world of cameras and lenses, the term "crop factor" and phrases like "this is a 35mm equivalent lens" might still confuse you. Well, that shouldn't be the case much longer.
The video above offers a clear, concise and simple explanation of crop factor that will hopefully clear all of this up and equip you with some important knowledge that will come in handy the next time you're shopping for a lens or crop sensor body. Read more…
Water photographer Sarah Lee (recently featured in a behind-the-scenes artist profile for the SmugMug Film series) grew up in Hawaii, surfing and swimming competitively. One day, while at a swimming competition, she was handed a camera and hasn't looked back since.
She finds inspiration in the unpredictability of nature, creates art that captures the interplay of people, water, and light, and uses photography to find beauty in the chaos. If you want to take the plunge into underwater photography, check out Sarah Lee's essential underwater photography tips below, plus get a close look at her underwater photography gear kit. Read more…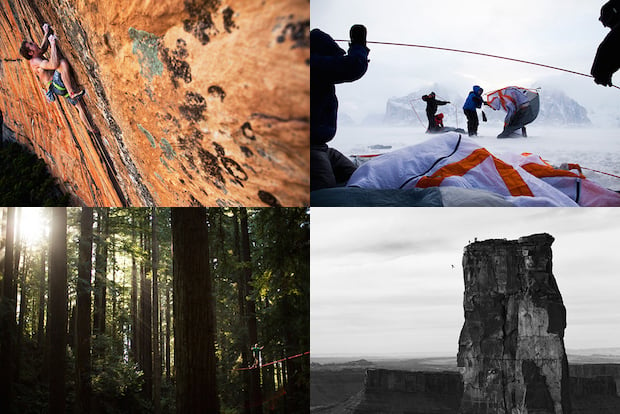 Krystle Wright has documented her expeditions a little differently from some of her fellow adventure photographers. Using her breadth of knowledge of photojournalism from her Agence France-Presse and Sunday Telegraph newspaper days, Krystle's images weave together, depicting the full experience of what it's like to be exploring different lands, from Pakistan to Antarctica.
Here, we talk with Krystle about how she edits down her images for an essay, what kind of gear she takes with her on a journey, and how keeping close tabs on World Press Photo, POYi, NPPA winners helped shape her critical eye. Read more…
From Jay P. Morgan of The Slanted Lens comes an educational and behind the scenes video out of Yanks Air Museum in Chino, California. Throughout the video, Morgan gives insight into the process of using a tilt-shift lens and shares some nice background information on how a tilt-shift lens actually works. Read more…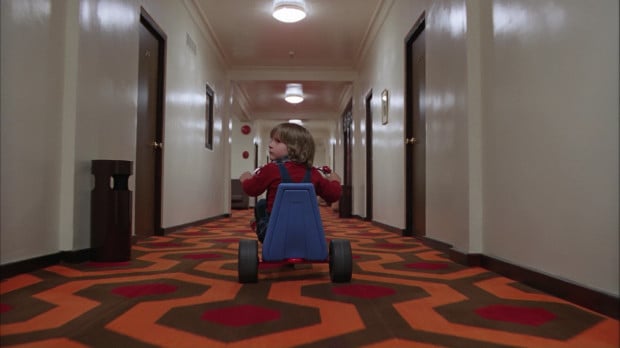 There is little doubt that auteur Stanley Kubrick looms large as a director able to distinctively bring his films to life through his vision. He has left his mark across the motion picture landscape.
He also happens to be responsible for some very interesting technical results in the realm of photography as well (including owning 3 of the 10 Carl Zeiss Planar 50mm f/0.7 ever made).
Any words I write here about him will pale in comparison to the reams of scholarly works already published. And so, instead, I give you a couple of fascinating pieces of Shining/Kubrick trivia that you can whip out the next time there's a lull in conversation. Read more…
We could shoot astrophotos as clear as Hubble's 24-hours per day... if we weren't all dead.
Josh Velson · Mar 17, 2014 ·
5 Comments »
·
Online resources for learning about photography are anything but lacking. But every so often a new one comes around that changes things up a bit — usually because it's created by a well-known, respected pro.
Last week we told you about Zack Arias' new site DEDPXL, and this week we have yet another educational resource to share. Joey Lawrence (affectionately known as Joey L), one of my personal favorite photographers, has put out his own aptly titled resource: Learn From Joey L. Read more…
Almost a year after Zack Arias first announced that he was working on an educational project called DEDPXL (pronounced dead pixel), the project has gone live on the web and is ready for you take a look at. Read more…