Posts Tagged 'DIY'
With Mother's Day just around the corner, it's probably a good time to share some inspiration for gift ideas. So, we've put together a little collection of items, both DIY and available for purchase to make your life a bit easier come May 11th.
We'll start from least expensive and work our way towards the more expensive gear. Along with each project or product will be a short summary of what it is and an accompanying link to find out how to make it or where to purchase it.
Just the other day we shared an awesome 'hack' of sorts to get up to nine times as much battery life out of your camera using an external battery. And today we have another hack, albeit one that's a bit more involved and uses extra batteries you might actually have laying around the house.
When it comes to days where there are long periods of shooting — particularly video – it's always nice to know you have enough battery power to make it through the day. And while Canon's LP-E6 and LP-E8s are great, they tend to only last about an hour a piece when shooting HD video.
To make sure you have enough battery life to shoot a fair amount and then some, Chris Winter shares a neat little semi-hack he's come up with to make an external battery capable of lasting up to 9 times as long as a standard Canon battery. Read more…
In what is one of the coolest photography hacks I've seen in a while, Steve Ramsey from Woodworking for Mere Mortals shows you how to easily create a print-transfer to wood using nothing more than your standard inkjet printer. Read more…
Looking to lighten up his current load while out photographing time-lapses, photographer Doug Urquhart 3D printed and pieced (read: hacked) together a brilliant 3-axis modular time-lapse motion control rig that is 50% lighter than his previous setup. Read more…
We recently took a look at some of the best camera hacks that will save you tons of money. Today we've decided to turn things up a notch and progress to the next level! If you're the kind of person who loves to take things apart to find out how they work, you'll love the ingenious camera hacks below. Read more…
In a perfect world, we'd all have the studio of our dreams, and it would be filled with all of the best of gear. Unfortunately, we don't live in such a world, and more often than not we're constrained by a (sometimes very tight) budget.
Here to help overcome that challenge is Jay P. Morgan of The Slanted Lens, who has put together a video that shows just how easy it can be to build a very viable studio out of fairly cheap materials/products in a spare bedroom. Read more…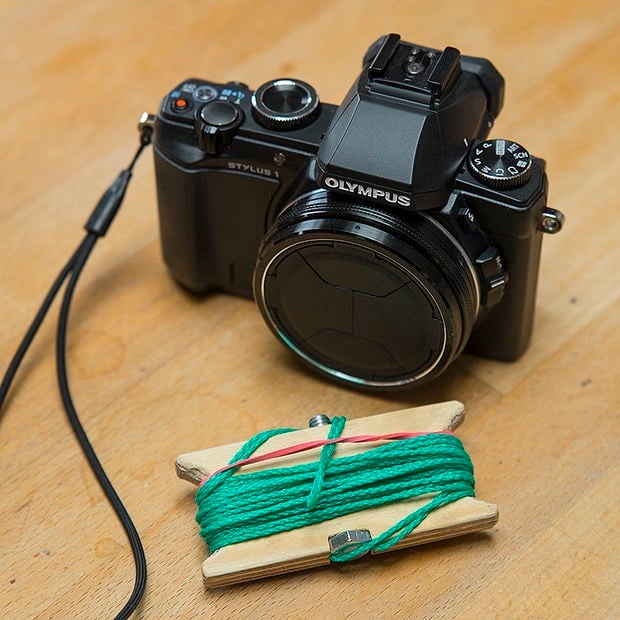 When it comes to stabilizing your camera on the go, there are quite a few options out there. However, they tend to come at the cost of size or price, neither of which is appealing to many. That's where the DIY "Stringpod" will help you. Read more…
If you're looking for a comparatively cheap DIY option for adding a variable speed motor to a standard slider (most often used to shoot those cool motion time-lapses), this tutorial is perfect for you. Read more…