Posts Tagged 'Culture'
Almost 25 years later, the country of Romania is still in the midst of a difficult transformation from one of the region's hardest dictatorships to a modern European nation. A transformation that photographer Tamas Dezso masterfully captures in his series Notes for an Epilogue. Read more…
A few days ago, we shared photographer Sasha Leahovcenco's inspirational project in which he photographed people in Siberia who had never had their photo taken. Photographer Jimmy Nelson's series/book Before They Pass Away is similar in that he, too, is probably photographing people who have never seen a camera.
But the project takes on a deeper, more tragic meaning as well. You see, as the name suggests, Before They Pass Away is about capturing photographs of ancient tribes and cultures that, before long, may no longer exist to be photographed. Read more…
I grew up without the Internet.
When I was young and starting out in the business, I had no Internet, although I did have a computer. It was an Apple IIe. I felt very fancy with it, kind of like Matthew Broderick in "War Games." To me, it was like a big expensive calculator because I only used it to run reports and for record keeping. When it came to photography and the running of a business, I had to obtain information from classes and teachers, and by doing research via those archaic inventions called "books" — you might have heard of them.
Read more…
Ever wonder why people in old paintings and photographs generally don't have smiles on their faces? We explored this subject a little back in November 2012, and found that reasons may have included technical limitations, oral hygiene, and the seriousness of formal occasions.
Over at the Public Domain Review, Nicholas Jeeves has written up an in-depth piece on this subject that comes to some different conclusions.
Read more…
New York City-based photographer Supranav Dash is interested in India's occupations — not the rich and glamorous ones, but the ones held by those who are lower in the society's Caste System.
For nearly 200 years, certain groups of people were not allowed to deviate far from their family's prescribed occupations. However, in recent years things have started changing. Many of the common age-old tradesmen jobs are rapidly disappearing, and Dash is using his photography to document them before they vanish completely.
Read more…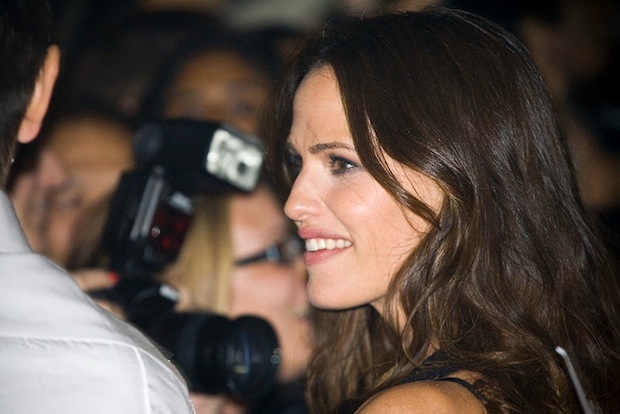 Actresses Halle Berry and Jennifer Garner testified before the California Legislature on Tuesday in support of an anti-paparazzi bill that would ban taking pictures of children without their parents' written consent. Read more…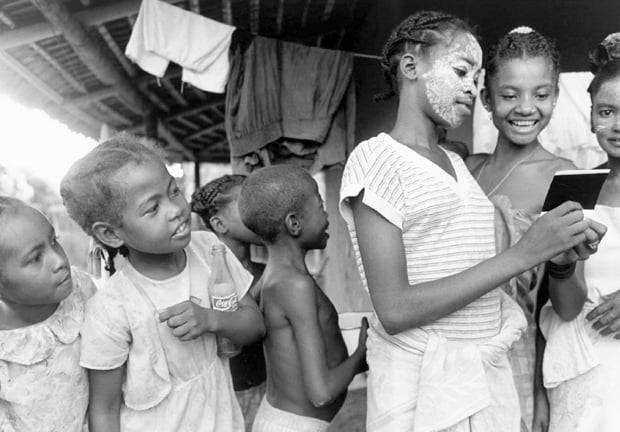 Photographs may have become depressingly common in your world, but there are still vast chunks of the globe where images are rare and powerful.
A new charity is hoping to fill some of that void by offering portrait sessions and prints in impoverished areas, funded by the sale of prints by noted photographers.
Read more…
There was a time in the mid to late 90s when Nirvana was all the rage, people wore too much flannel, and the design world was pre-occupied with "grunge." Ironically, the proliferation of digital design via Aldus Pagemaker led to a decidedly analog look that was epitomized by David Carson's Ray Gun magazine – a vehement statement against clarity, cleanliness and legibility. Carson even went so far as to lay out an entire magazine piece in Zapf Dingbats because it was "just a really boring article."
Read more…
Sure, the vast majority of photos created these days never live beyond a few seconds on an LCD screen. But it's still true that one of the ultimate compliments you can pay to an image is that you'd like to hang it on your wall.
Thinking about that and the steep prices demanded for gallery work, photographer Duncan Wright decided the photography world could use a little more of a sharing ethic. So he created Big Print Marketplace, a Tumblr site that helps photographers trade prints with each other.
Read more…