Posts Tagged 'creativity'
One of the more difficult things about being a creative is having to come up with fresh ideas on a daily basis, constantly challenging yourself and expanding your horizons. These things aren't always easy and it's not uncommon to find yourself in a creative rut with (seemingly) nowhere to turn.
Thankfully, there's a new app in town that is designed to help you out of those kinds of situations while simultaneously keeping you on your game even when you are inspired. It's called OKDOTHIS. Read more…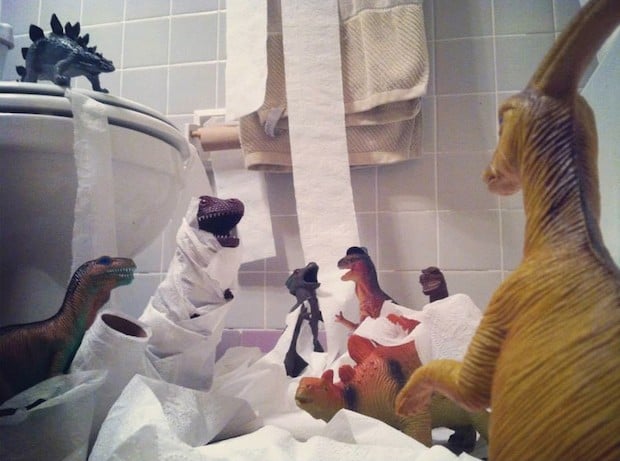 Parents Refe and Susan Tuma aren't big on Movember, at their house November is reserved for a different tradition: Dinovember. Documented in photos on the project's Facebook page, the Tumas spend November keeping their kids' imaginations alive by convincing them that every night, their dinosaur toys come to life and get into all sorts of trouble. Read more…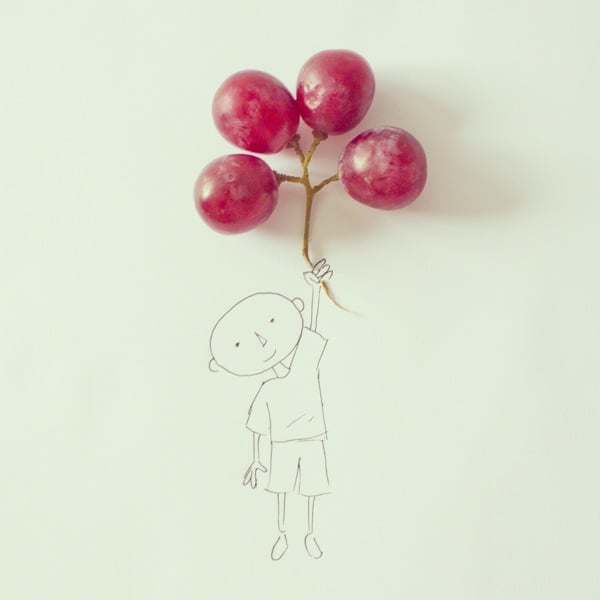 If you want a daily dose of creativity and humor, start following the Instagram account (@cintascotch) of art director Javier Pérez. The Ecuador-based artist regularly posts simple and quirky photographs that consist of only a small object and a simple sketch.
Read more…
A few months ago, I was in Los Angeles and grabbed coffee with my friend Eric Steelberg. Eric's a talented cinematographer and mentioned a piece of gear he wanted me to check out. Expecting the latest digital gadget to appear out of his bag, I was surprised to see him pull out a large brick of a camera that I'd never seen before. It was a Polaroid 180 Land Camera from the 1970s. Read more…
Whether you are an amateur photographer or a professional photographer, there will come a time when you are simply burned out. Periods of your photographic life where just the idea of picking up your camera is exhausting.
Creatives of all types face these challenging times, and they can be both daunting and scary. It can feel like your passion may no longer be your passion or, for the professional photographer, it can impact your life in a financial or business manner.
Read more…
Try imagining a make-believe creature that has absolutely no basis in reality. Can you? Not really. The truth is, everything imaginary is simply a rehash of things that actually exist… just in a combination that doesn't exist. Aliens are simply strange combinations of humans and other creatures that we know. Unicorns are horses with horns. Bigfoot is some guy that accidentally spilled Rogaine all over his body.
This is the basis for writer Kirby Ferguson's big idea: that "everything is a remix." He created a popular four part video series on this topic over the past year, and recently he was invited by TED to give the condensed, sub-10-minute version of it that's shown above.
Read more…
I love photography. I love the idea of capturing a moment in time, an event, an abstract scene or just a snippet of life that would otherwise go unrecorded, only to be forgotten over time. I have no formal training, no gallery exhibitions, no commissions and not even a particularly large following on Flickr or any other social media.
However, this does not deter me. Like the vast majority of other amateur photographers, my efforts will never be recognised, but that does not stop me from trying to improve my work, to add meaning to my pictures and to get that long awaited recognition.
Read more…
Here's an interesting TED audition by artist Phil Hansen, who speaks on embracing limitations (both natural or artificial) in order to drive your creativity. While Hansen isn't a photographer, many of his ideas should be very relevant to photographers looking to give their work a kick in the butt.
Admittedly, Michael Wolff is not a photographer, but this six minute Intel Visual Life documentary is still worth watching for any and all creative types — especially photographers. Our favorite part is his ellaboration on the muscles of "seeing" and creativity: curiosity (or questioning), appreciation (or noticing) and, lastly, imagination. He explains each so beautifully; and as a bonus, if you're interested in branding and design, there's few people better suited to tell you about it than Mr. Wolff.
Intel Visual Life — Michael Wolf (via MultiMediaShooter)