Posts Tagged 'concept'
Videographer Paul Parker created the experimental video above, titled "Seagull Skytrails," which reveals the flight path of birds with clever post-processing.
Read more…
Check out this crazy-looking camera setup that looks like it can double as some kind of futuristic energy weapon. Engadget spotted and photographed this strange kit over at the CP+ trade show happening right now in Japan. Olympus is showing off a gear combo that's possible with its new Air lens camera.
Read more…
Justin Poulsen is a conceptual photographer based in Toronto, Canada, who specializes in building physical props for his surreal photos rather than relying on digital trickery. To convey this fact for his latest promotional mailer campaign, Poulsen decided to take the idea of "thumb drives" very literally.
Read more…
Sustainability is a big and important idea these days, and it's the one behind this new concept box design for DSLR cameras. It's clever packaging that has two uses: once the camera is safely transported to the owner, the box is taken apart and used as the owner's manual for the camera.
Read more…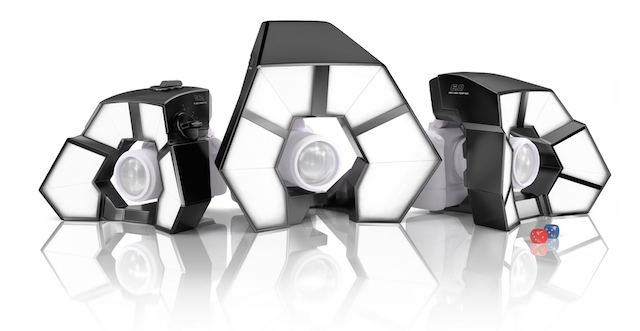 What you see above is one of the most unusual pieces of lighting gear we've ever chanced across. Looking a bit like a prop from the upcoming Star Wars film, this contraption is actually a macro flash adapter designed by Polish photographers Agnieszka and Ernest Lysak.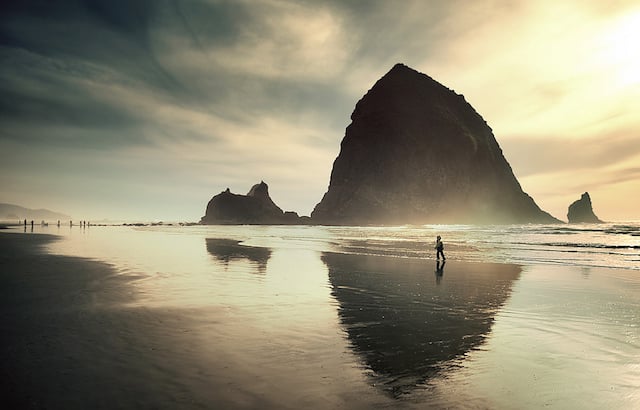 Seattle-based artist Nicolas Bouvier spends most of his days creating concept art for some of the biggest names in the video game world.
But when he's not in the office drawing up something for Halo or Assassin's Creed, he's out with his camera capturing beautiful photos of landscapes and cityscapes filled with people exploring this Earth of ours.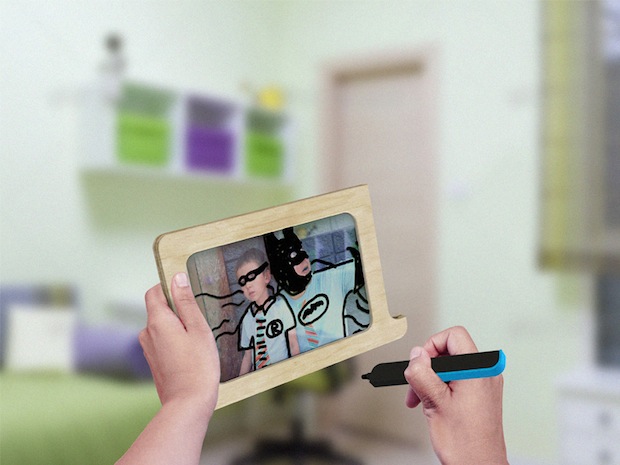 Typically, the only people who would take a marker to your pictures would be your kids when you're not paying attention. But wouldn't it be at least a little fun to pretend you were a kid again, take out a marker, and just go to town on a few of your photos?
Designer Brian Khouw obviously thinks so, which is why he came up with a concept picture frame dubbed the Vandalijst — a frame that actually encourages you to doodle on your photos. Read more…
Benjamin Zank is a young fine art photographer based in New York City. He caught the photography bug a few years ago, at the age of 18, after picking up a Pentax ME Super 35mm film SLR from the attic of his grandmother's house, and has been creating incredible concept images ever since.
Read more…
The downside to being the photographer in any given group is that you inevitably wind up being left out of the majority of the photos. One simple little student concept camera seeks to change that by splitting in two and allowing both subject and photographer to take a picture at the exact same time. Read more…
I've spent a lot of time over the last couple of years shooting personal projects as a way to get hired by the companies with whom I really want to work. When I began this process, my images were fairly tame. I assumed that mainstream and technically-correct images were better than free-form zaniness.
But then I started attending portfolio reviews, where I had the opportunity to sit down with industry buyers to find out what it is they really wanted to see. It was surprising to discover that my loopier ideas resonated more, even if they weren't necessarily in the style of the company to whom I was pitching.
Read more…