Posts Tagged 'company'
Just two months after partnering with Polaroid for a rebranded version of its service, the pioneering photo-a-day website Blipfoto has now gone into liquidation.
Read more…
Photographers often grumble about Getty Images taking too big a slice from each stock photo sale, but it turns out the company hasn't been lining its pockets with mountains of cash generated by its contributors — in fact, it hasn't been doing so hot financially as of late.
Read more…
Lytro has announced that it just raised $50 million to undergo a "strategic shift" in strategy. Instead of focusing on light field photography and refocusable 3D photos, the company plans to expand into the fields of video and virtual reality. A large number of jobs will be shed during this process.
Read more…
Known most for their film emulation presets, mobile app, and creative network, Visual Supply Co. has taken the photography world by storm since their inception in March of 2011. Releasing VSCO Film, VSCO Keys, VSCO Cam, VSCO Grid, and their VSCO Journal, they've shown that they aren't only a company looking to sell products – they're a company striving to build an entire community by creating and establishing effective resources for photographers.
And as of today, there's proof in the form of dollars that others believe in their endeavors. $40 million dollars worth of belief to be precise.
Read more…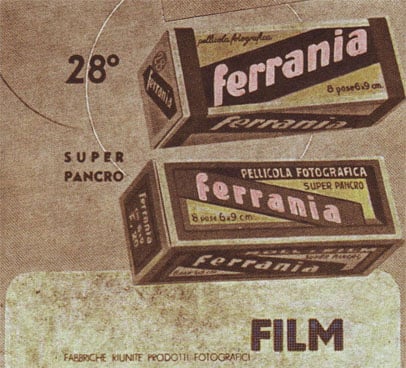 Italian photography company Ferrania is ready to start making film again, years after giving up its primary business as a lost cause.
Read more…
Over the last year, almost every time we've heard the word "acquisition" it's been preceded by the word, or rather company, Shutterfly. That's because Shutterfly has been very busy buying up companies and galleries and, fortunately for users, putting them to work in real ways.
It was less than two weeks ago that the new Shutterfly Mobile app was announced, a result of its Penguin Digital acquisition. And now, in time to steal a little bit of thunder from all of the CES rumors, sources claim that the photo storage and sharing site is acquiring yet another start-up. Read more…
We live in a world that's teeming with digital photographs. More photos are now uploaded every two minutes than were created during the entire 1800s. Facebook is seeing thousands of photographs uploaded to its servers every second of the day, and Instagram was flooded with 10 storm-related photos per second during Hurricane Sandy.
With such a large quantity of photographs flooding the web, it's clear that visual data mining will be an in-demand market in the coming years as more and more people look to glean valuable images from the torrent of useless pixels. One of the companies trying to occupy this space is CrowdOptic, a San Francisco-based startup that's building some pretty interesting location-based photo curation technologies.
Read more…
Back in October, we shared some photos taken inside a small Chinese studio lighting maker named NiceFoto. Now we have a look at what operations look like at a much larger manufacturer: Godox. It's reportedly the second largest studio lighting producer in all of China.
Read more…
All good things come to an end. Bad ones do too. After denying rumors last month that it would soon be shutting down, the over-funded photo-sharing app Color has now announced that it will indeed be shuttering its service.
Read more…
Yahoo made some management moves a couple of weeks ago, with VP Adam Cahan becoming head of the company's mobile endeavors and its photo-sharing service, Flickr. Cahan was previously the founder and CEO of IntoNow, a 12-week-old company that Yahoo acquired last year for $20 to $30 million.
Read more…