Posts Tagged 'company'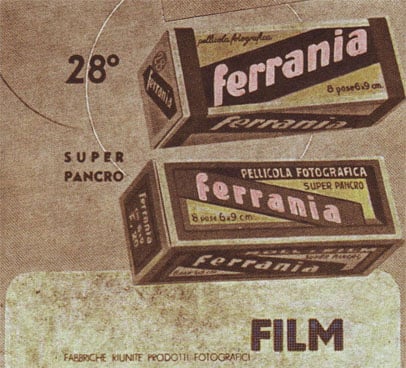 Italian photography company Ferrania is ready to start making film again, years after giving up its primary business as a lost cause.
Read more…
Over the last year, almost every time we've heard the word "acquisition" it's been preceded by the word, or rather company, Shutterfly. That's because Shutterfly has been very busy buying up companies and galleries and, fortunately for users, putting them to work in real ways.
It was less than two weeks ago that the new Shutterfly Mobile app was announced, a result of its Penguin Digital acquisition. And now, in time to steal a little bit of thunder from all of the CES rumors, sources claim that the photo storage and sharing site is acquiring yet another start-up. Read more…
We live in a world that's teeming with digital photographs. More photos are now uploaded every two minutes than were created during the entire 1800s. Facebook is seeing thousands of photographs uploaded to its servers every second of the day, and Instagram was flooded with 10 storm-related photos per second during Hurricane Sandy.
With such a large quantity of photographs flooding the web, it's clear that visual data mining will be an in-demand market in the coming years as more and more people look to glean valuable images from the torrent of useless pixels. One of the companies trying to occupy this space is CrowdOptic, a San Francisco-based startup that's building some pretty interesting location-based photo curation technologies.
Read more…
Back in October, we shared some photos taken inside a small Chinese studio lighting maker named NiceFoto. Now we have a look at what operations look like at a much larger manufacturer: Godox. It's reportedly the second largest studio lighting producer in all of China.
Read more…
All good things come to an end. Bad ones do too. After denying rumors last month that it would soon be shutting down, the over-funded photo-sharing app Color has now announced that it will indeed be shuttering its service.
Read more…
Yahoo made some management moves a couple of weeks ago, with VP Adam Cahan becoming head of the company's mobile endeavors and its photo-sharing service, Flickr. Cahan was previously the founder and CEO of IntoNow, a 12-week-old company that Yahoo acquired last year for $20 to $30 million.
Read more…
Last week, Canon reported its latest quarter's financial results, which included some big double-digit drops in revenue and profit. Now it's Nikon's turn to show the world how it's finances are doing. The company reported its latest quarterly results yesterday, and the numbers are decent.
Read more…
It seems like Kodak is having a hard time figuring out how to getting its finances back in the black. Kodak has announced its 3rd quarter financial results, and the numbers aren't pretty — they're downright ugly, actually. Despite raking in $1 billion over the three-month period ending in September (down 19% from the same period last year), the company still posted a net loss of $312 million (up from a loss of $222M during the same period last year).
Read more…
Canon released its quarterly financial results yesterday, and things aren't looking so rosy based on Q3 2012. Revenue has fallen 13% to $10.3 billion from the same period last year, and profit dropped 42% to $908 million.
Read more…
ReutersTV shared this video today in which its Social Media Editor Anthony De Rosa meets up with The Impossible Project VP Dave Bias to talk about the company and what it's up to. Bias gives a demo of the new Impossible Instant Lab — similar to what we shared from Photokina — showing how it takes iPhone pixels and "melts them back down into chemistry".
Read more…