Posts Tagged 'clothing'
The "Aposematic Jacket" is not your average piece of men's apparel. For one thing, it's covered with camera lenses, front and back. The garment is designed to protect you on the streets by repelling would-be attackers and helping you photograph them if they get too close for comfort.
Read more…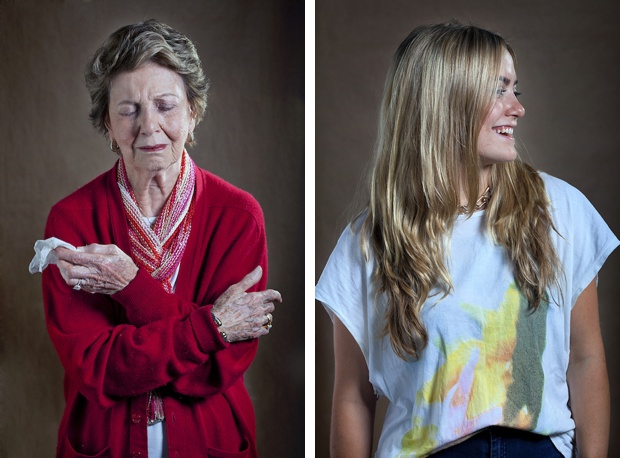 We've all had a relationship that just ended, either on a good note or bad note, leaving us with a longing, empty feeling. To our detriment, it's a feeling that often has us latching onto every last memory and connection to that relationship that is left to us.
And it's this exact clinging and longing that HERCLAYHEART, a photographer/writer duo consisting of Carla Richmond Coffing and Hanne Steen, wanted to capture in their powerful collaborative series Lovers Shirts. Read more…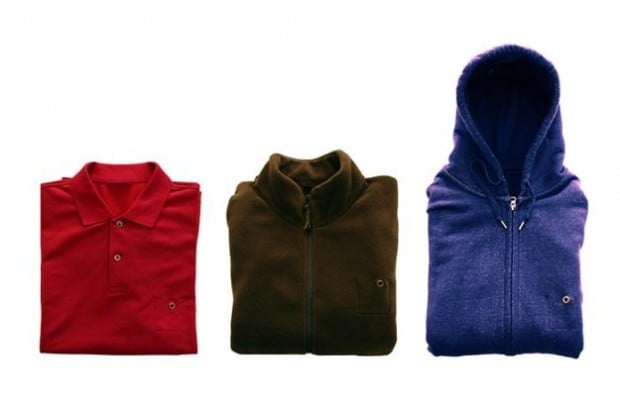 It was inevitable. As camera tech progressed, cameras became smaller. As cameras became smaller, their implementation into more areas of technology and culture as a whole became more ubiquitous.
Where we currently are in this ongoing progression is a turning point of sorts where cameras are as wearable as the clothes on our back, and NewViewWear just took it a step further with a new line of clothing that has a camera built right in. Read more…
While walking through Tel Aviv's Jaffa neighborhood some years back, New York-based travel photographer Sivan Askayo was drawn to the vibrant articles of clothing hovering overhead. She photographed this laundry from below, liked what she saw, and began a photo project that has since taken her around the world.
Read more…
The term "hipster" is only decades old (at most) and has only become widely used over the past half decade, but what if the concept had existed in days of old? That's the idea behind photographer Leo Caillard's project, "Hipster in Stone." Combining his photography and Photoshoppin' skills, Caillard imagines what it would be like if ancient Greek sculpture subjects were hipsters.
Read more…
When photographer Caleb Cole sees strangers in public, he wonders about them — the lives they lead, how they experience the world, how they make meaning of things, etc. This interest led him to start a self-portrait project titled "Other People's Clothes. It's a series of photos in which Cole steps "into the shoes of the types of people" he sees on a daily basis.
Read more…
Hunger Pains is a very… different series of portraits by NYC-based photographer Ted Sabarese. For each of the photographs, Sabarese asked his model one simple question: "What are you craving at the moment?" He then took the food described, had them turned into clothing items, and photographed the models wearing the things they'd like to eat.
Read more…
Clothing and cute pets are two subjects that have big followings online. Combine them, and you've got yourself something viral. Dave Fung and Yena Kim of New York City have brewed up a fun photo project that's quickly gaining a lot of attention. It's called Menswear Dog, and is what you might get if you combined The Sartorialist with a dog blog.
Read more…
For his project Transform, Hungarian photographer Bence Bakonyi scouted out colorful locations around his city and found clothing that matched each of the main colors in the scene. By dressing up models and having them stand in just the right location, Bakonyi was able to create photographs that look as though his subjects are blended into the background.
Read more…