Posts Tagged 'camera'
The recent announcement from Olympus that it's dropping out of the compact camera market started us thinking: Why is anyone bothering to make those things anymore?
Read more…
Remember that 50-gigapixel camera being developed by Duke University scientists? Since we reported on the project last year, researchers have created a spin-off company called Aqueti for bringing the technology "into the world for everyone to experience." The camera they've developed will soon be making public tours, and we're starting to get a peek at what it's capable of.
Read more…
Here's an interesting concept! Jiho Jang, a student, has come up with Polaroid-like instant camera, dubbed GIFTY, that captures short clips and prints them out. According to Jang, it was put together as part of his college thesis.
Wait — printing out a video? What's next? A GIF with sound? The concept involves first capturing a small clip (the camera prototype includes a timer). Thereafter, the camera will print each frame, at which point in time you can tear each frame apart to create the flip-book. By the looks of it, the concept includes a page holder of some sort, so you don't easily lose frames. So there you have it, a GIF on-the-go. Sound not included. Read more…
This video recently uploaded to the web is making its rounds showing a mall security officer fiercely shouting at a group of curious citizens for taking pictures and videos. (Warning: It contains some violence and strong language)
The fiasco erupted after a semi truck plummeted into a ravine nearby the Ohio Valley Mall when a mall cop identifying herself as "Officer Adams" began demanding the onlookers discontinue taking pictures and erase the images. Read more…
When Brad Josephs took his GoPro camera out in beautiful Alaska, he was probably trying to get majestic footage of Grizzly bears for the BBC's Great Bear Stakeout. Instead, what he got was a hungry mother Grizzly and her cub trying to eat his camera. We get some, shall we say, interesting views of what a Grizzly bear's mouth looks like (not that that's something we're all interested in seeing, is it?).
Read more…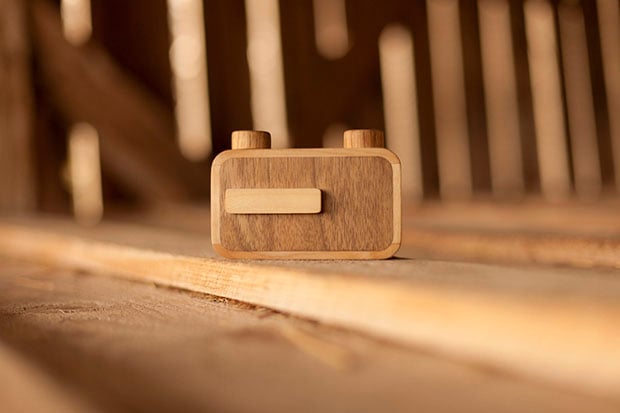 Slovenian industrial designer Elvis Halilović, who dubs himself "a passionate lensless photographer" is aiming to bring several sleek-looking wooden pinhole cameras to the masses through a Kickstarter project that has already exceeded its financial goal by over $20,000.
Read more…
The iPhone has evolved in leaps and bounds since the smartphone first burst onto the scene in 2007, and one of the most impressive ways it has evolved is in its capability to take pictures. In the original iPhone, a camera was something of an afterthought; the current model has entire commercials dedicated to the camera.
But knowing intuitively that the camera has improved exponentially is a far sight from seeing it with your own eyes. And so, just like they did in 2011, the folks behind the popular iPhone app Camera+ got every model of the iPhone together took a set of comparison shots for your perusing pleasure. Read more…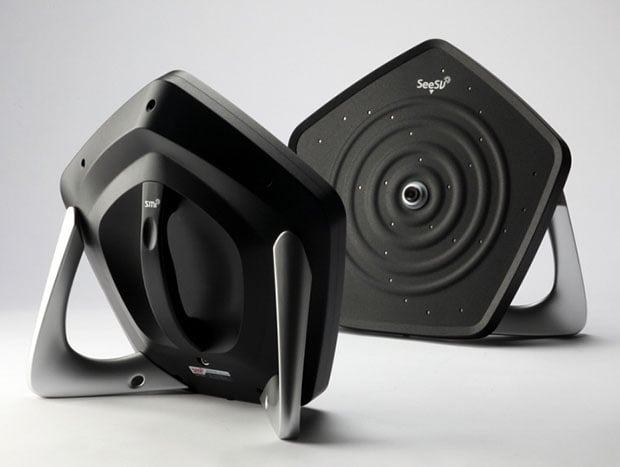 You've probably heard of cameras that can detect wavelengths of light that human eyes can't, and also cameras that can detect heat in a scene, but have you ever heard of one that can capture sound? That's right: scientists at the Korea Advanced Institute of Science and Technology have created a portable sound camera that's sensitive to sound waves.
Read more…

Less than a week after first photos of the upcoming Olympus E-5 leaked onto the web, new photos have emerged showing additional views of the flagship Micro Four Thirds camera.
Read more…
Last month, a rumor emerged saying that Olympus' upcoming E-P5 flagship Micro Four Thirds mirrorless camera would have a design inspired by the old Olympus PEN F. Today the first photograph of the camera leaked on the web, confirming that it will indeed carry a sleek new retro styling.
Read more…