Posts Tagged 'beautiful'
Or: The Importance of Experimentation and Working the Scene
Dec 13, 2013 · Amar Dev Singh
· Comment ·
Okay, this video doesn't necessarily have much to do with photography, but we could think of no better way to wake you up on a Monday morning than by sharing this gorgeous footage of creamer being poured into a cup of coffee at 2,000 frames per second.
Just think of it as 2,000 captivating photos taken every second, from the moment the first droplet of creamer canon-balls into the cup, to the final moments of the video when the creamer is swirling and combining with the coffee in a tumultuous froth of white-on-black.
If you don't want a cup of coffee after this, we'll be shocked… I don't even drink coffee and I kind of want some.
(via The Phoblographer via Feature Shoot)
It's getting harder and harder for photographers who shoot time-lapse to get our attention. You see, they're getting too darn good, and so gorgeous time-lapse after gorgeous time-lapse makes its way across our computer screens forcing us to be very picky.
That said, veteran time-lapse photographer Andrew Walker's recently released "Journey Part 1″ time-lapse had no issue getting our approval, because it's absolutely, unequivocally breathtaking. Read more…
Once in a while, you wake up in the morning with problems on your mind (or in your Inbox) and immediately start your day in a funk, focused on those problems. It's these mornings that benefit most from some perspective-giving imagery, and perhaps nothing puts our tiny Earth-bound problems in perspective quite as decisively as photographs taken from the International Space Station.
The time-lapses you see above and below will do just that, and do it in spectacular fashion as you fly over the Earth feeling a bit like Superman trying to turn back time (oh, I'm sorry, is my Nerd showing?) Read more…
One of the most recent videos to go extremely viral over the past several days involves a behind the scenes look at how a portrait of Morgan Freeman came together… and when we say came together, we mean created from scratch on an iPad by finger-painting! Read more…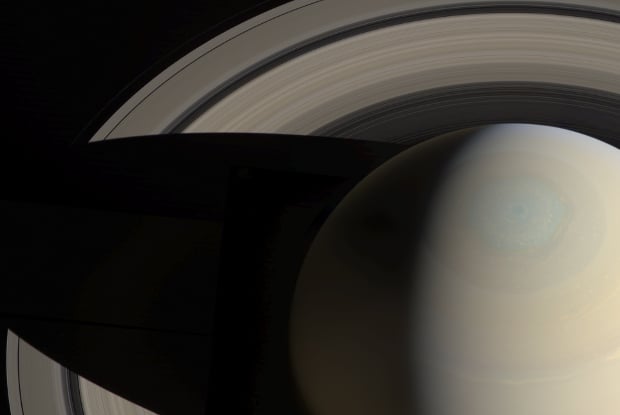 The NASA spacecraft Cassini has sent back some incredible imagery of the planet Saturn over the years, much of which is being put to use to create an IMAX movie. But thanks to the work of a Croatian software developer, we now have a full, breath-taking, high-resolution photo mosaic of Saturn in all its glory as it looked on October 10th. Read more…
Sometimes photo projects take days. Sometimes they take months. In photographer and filmmaker Gioacchino Petronicce's case, his project "PICTURES" took years. Three years and 80,000 photos that eventually turned into the elegant cinematic stop motion video you see above. Read more…
On June 7th, 2007, a Delta II rocket blasted off from Vandenberg Air Force Base in Lompoc, California, carrying with it the Italian Thales Alenia-Space COSMO-SkyMed Satellite. And while the rocket was careening towards space, Staff Sgt. Eric Thompson (who was moving in the decidedly opposite direction) managed to snap this amazing photo. Read more…
Back in June, New York City-based photographer Htet T San visited a number of beaches around The Big Apple, mainly on Coney Island and at Brighton Beach. Her goal was to capture the concept of "the complete nothingness" through reflections of beachgoers seen in the wet sands. The resulting images form a series she calls "The Frail Second."
Read more…
In search of a difficult photo project? Try photographing airplanes passing in front of the sun and the moon. That's what French photographer Sebastien Lebrigand set out to do earlier this year, and his resulting photographs are incredible.
Read more…